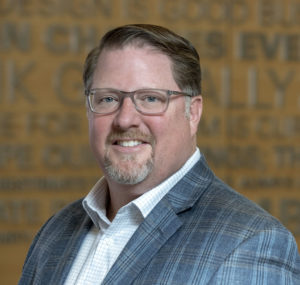 With the emergence of COVID-19 in early 2020, many people were unable to leave their homes or were afraid to go to see a doctor in person due to the risk of potential exposure. One solution that allowed patients and health care providers to connect was telehealth (generally defined in general terms to include technology and health-related services provided through telecommunications and digital communications). The widespread adoption of this practice has been coupled with changes in payment models as part of the 2020 US Coronavirus Relief and Economic Security (CARES) Act, which included emergency policies that improved telehealth provider payments and allowed providers to deliver care across the state . Lines.
As a result, telehealth services have grown significantly over the past year. In the analysis, "Medicare Beneficiaries Use of Remote Healthcare Visits: Early Data from the Beginning of the COVID-19 Pandemic," The we Department of Health and Human Services It was found that in April 2020, nearly half (43.5 percent) of primary care visits were provided through healthcare telemedicine compared to less than 0.1 percent in February 2020.
While this practice was newly adopted by many due to COVID-19, doctors and patients are now learning to apply it in their daily health and disease prevention practices. Service providers can leverage technology to deliver care in a way that can reach more patients, while patients can use telemedicine visits (defined as patient care via telecommunications technology), to reach more caregivers without traveling long distances. This also means that patients have more flexibility to choose the best doctor for their individual needs.
Digital portals for personal health records, such as MyChart by Epic or FollowMyHealth by Allscripts, also enable patients to take responsibility for their health by requesting and viewing records and allowing both patients and clinicians to view documents and results together to openly discuss next steps in treatments.
With the convergence of high-capacity computing, 5G wireless technology, and an enormous amount of data, the industry today is better positioned to leverage technology outside hospital walls. However, additional access does not imply a reduced need for physical presence. There are still services like diagnostics and lab jobs to do in person (for now!).
Moreover, some socioeconomic groups that are least benefited from telehealth live in technical deserts or do not possess the digital knowledge to navigate a fully digital healthcare solution. according to PEW Research CenterRural Americans still have fewer options than broadband. This creates an opportunity to explore a "third space", which is neither at home nor completely dependent on a personal device but still allows for remote care through telehealth assistance. Careful research must be done in the community to determine where this third space is occurring. Several criteria can be used to help create strategic locations for these sites, including: walkability, broadband connectivity, extended working hours, whether it currently meets other needs in the community, and whether it is safe and reliable. By finding the right mix between personalized medicine and telemedicine, people can get the best health care available to them and feel in control of their health.
Before 2020, many people had never considered having a videoconference with their doctor. Now they can talk with doctors near and far to find the best solutions to support their health. As designers, helping create places to connect healthcare professionals in this emerging digital healthcare world is one of the following challenges, along with improving environments and experiences for personalized care that are augmented by the online peer.
Jim Henry, AIA, NCARB, is Senior Vice President and Director of Health at CallisonRTKL. It can be reached at [email protected]. In this series, he will explore how accelerating change is shaping our healthcare systems, built environments, and ways of thinking when it comes to safe and healthy design. Future blogs will discuss topics including the shift in redefining health, the impact of healthcare design on other market sectors and increasing access to healthcare through the adoption of technology and designs that improve communities and improve the health of populations.
Read the first installment, "Accelerating Change: Being Open to New Ideas" Here.