Summer 2021 saw outdoor gear shows return after a public health hiatus in 2020—and with it the much-anticipated inaugural Big Gear Show, hosted at Deer Valley Resort in Park City, Utah. The Big Gear Show was an opportunity for local retailers and gear testers to determine what manufacturers had in store for the upcoming seasons. The past year has only fueled our appetite for the outdoors. Even with the reality of ongoing supply chain issues and health constraints, gear makers are looking for solutions and keep pushing innovations for you to enjoy your time there. There were 138 companies on show, with plenty of products to comb through. So here's a rundown of some of the premium camping lifestyle gear we had the chance to test.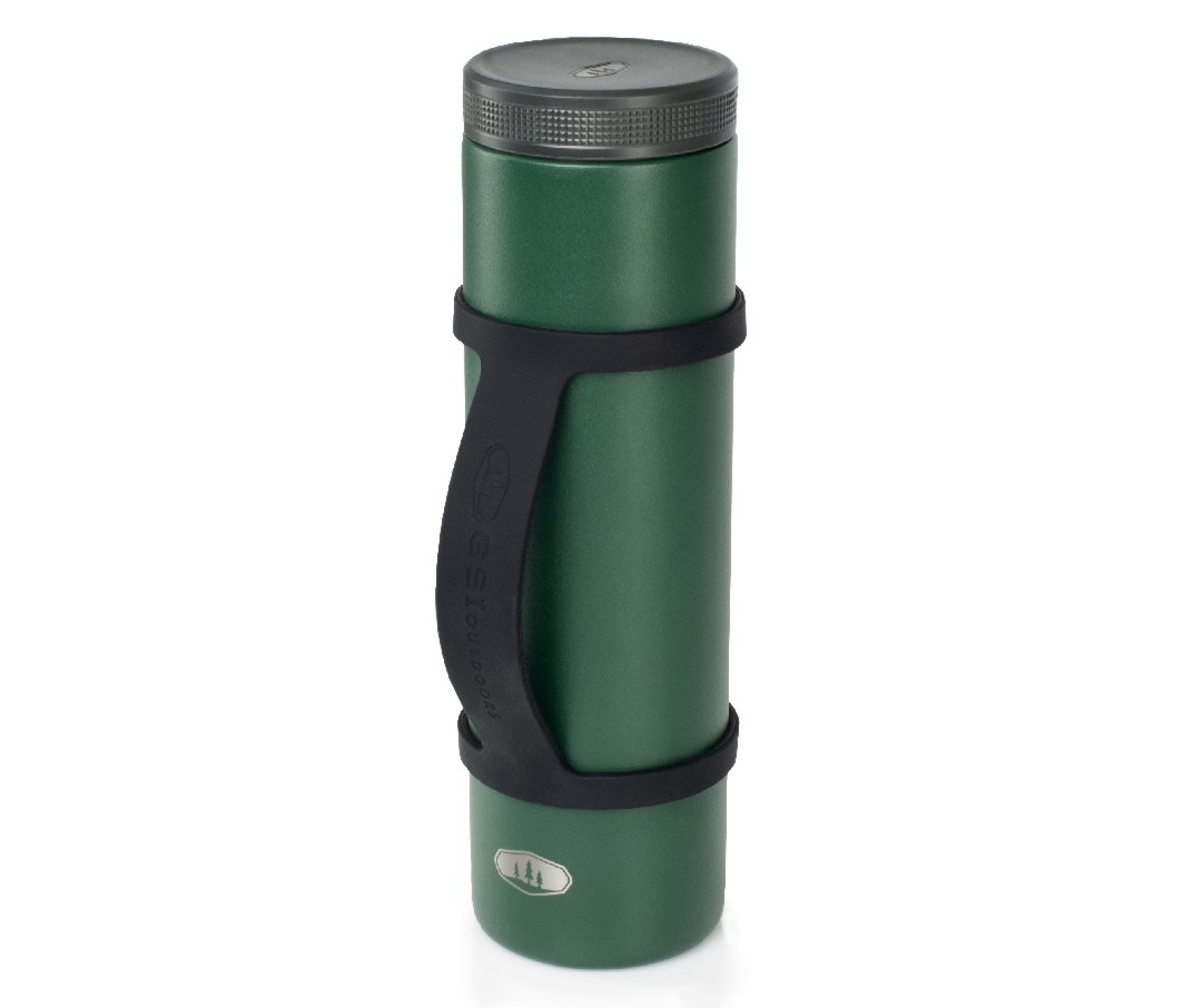 1. GSI 2 Can Cooler Stack
Cold drinks for the bite anyone? GSI is fixing a long-standing problem you didn't know existed. By elongating the body, and expanding the mouth of a stainless steel vacuum insulated bottle, this adorable little cooler provides 24-hour cold retention. It's just perfect for holding two cans of your favorite beverage. It looks just right for sharing a festive cool party with a friend, whether you're sitting in the vista area or hitting this secluded waterfall. Word on the street from GSI is that they make a great solution for keeping burritos warm. The can cooler comes in a three-piece, six-piece version for the entire track crew, or perhaps an afternoon on the golf course.
[Available fall 2021. $29.95; gsioutdoors.com]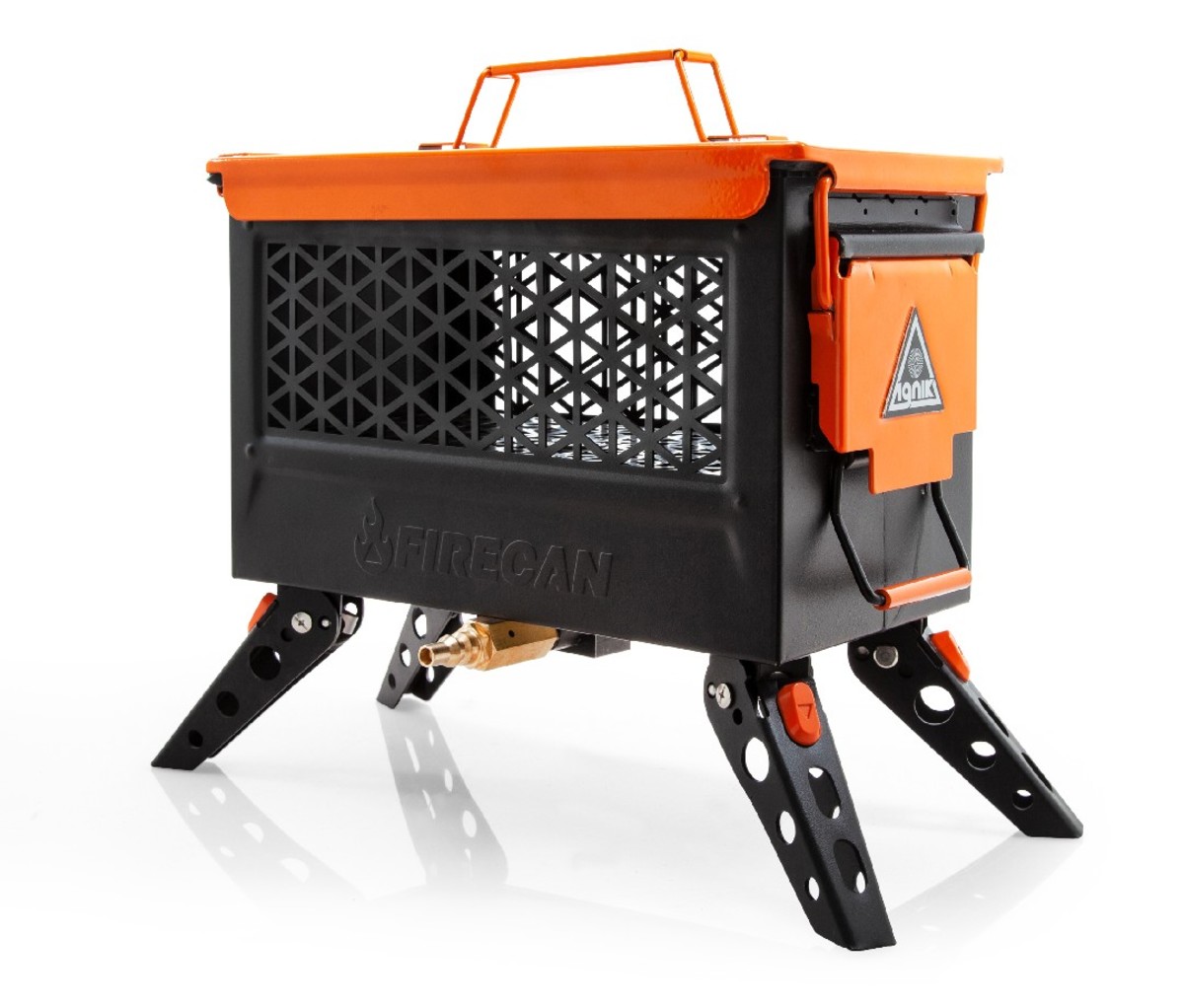 2. Ignik fire can
The Ignik took inspiration from surplus ammunition cans that we'd seen used for many outdoor uses for years, and turned them into portable campfires. The goal of Fire Can is to create a semi-enclosed, wood-free solution to sit around that warm glow in the woods. To keep it conveniently stowable with the rest of your equipment, it attaches to any size propane tank, including Ignik's Gas Growler. By providing an enclosed fire, which is lifted off the ground, Ignik seeks to provide an option that minimizes the impact on camp sites as well as bushfire risks – a major concern now more than ever.
[Available fall 2021. $199.99; ignik.com]
photo courtesy
3. Helinox field office
Telecommuting on the road doesn't mean sitting in coffee shops or locked in your truck. Helinox has recognized this with its new modular tactical field office and upcoming field office schedules. Both iterations have the same general concept, with slight differences in the final style. It includes a table and a cargo bag that collapses into itself to carry like a suitcase. Everything weighs less than five pounds, so you can carry a laptop, storage drives, camera equipment, and a full workspace throughout the campground.
[Tactical Field Office available now, $199.95, helinox.com; Field Office available spring 2022, $199.95, helinox.com]
photo courtesy
4. PURTREK Trek Pole and Pole Water Purification System
One of the most innovative and interesting pieces of gear in 2021 is the Purtrek water purification trekking mogul. It is not a gimmick. Founder Kyle Stringham spent five years developing the complex system. What he came up with is a lightweight shaft made of aircraft-grade aluminum with an interior made of a hollow fiber filter, capable of removing 99.9 percent of bacteria. This ingenious invention eliminates the need to carry two completely separate pieces of equipment on your next hiking or backpacking trip. Why is Purtrek better than a traditional filter? The length of the trip shaft means you produce up to twice the water per pump. This means you'll spend less time bending over a table to stay hydrated.
[Available late summer 2021, $189.99; purtrek.com]
photo courtesy
5. Taha Beach 11'6" SUP-Yak
The popularity of the craft of cross paddling continues to grow. With inflatables that roll down to a large duffel size and are able to fit in the trunk or back stowage of your truck, why not pack something to put on the water? Tahe's recently released Beach SUP-Yak is one of the most well-thought-out SUP/Kayak convertible designs to date. Designer Jamie Blakeney brings his kayak expertise to this craft that can serve as a solo paddleboard or kayak for two. The SUP-Yak has a seat you can actually spend a day on, as well as adjustable foot blocks that provide a platform for driving the kayak forward. Arguably the most innovative feature is the stitched belt loops that run along the sides of the panel. It makes the seat and foot position fully adjustable, and in paddleboard mode, it allows you to hook the gear where you want it, rather than being limited to adjusting bungee positions. This makes the SUP-Yak great for a one-day kayaking or overnight kayaking trip.
[Available now. $559.95; tahesport.com]

To access exclusive gear videos, celebrity interviews, and more, Subscribe to YouTube!