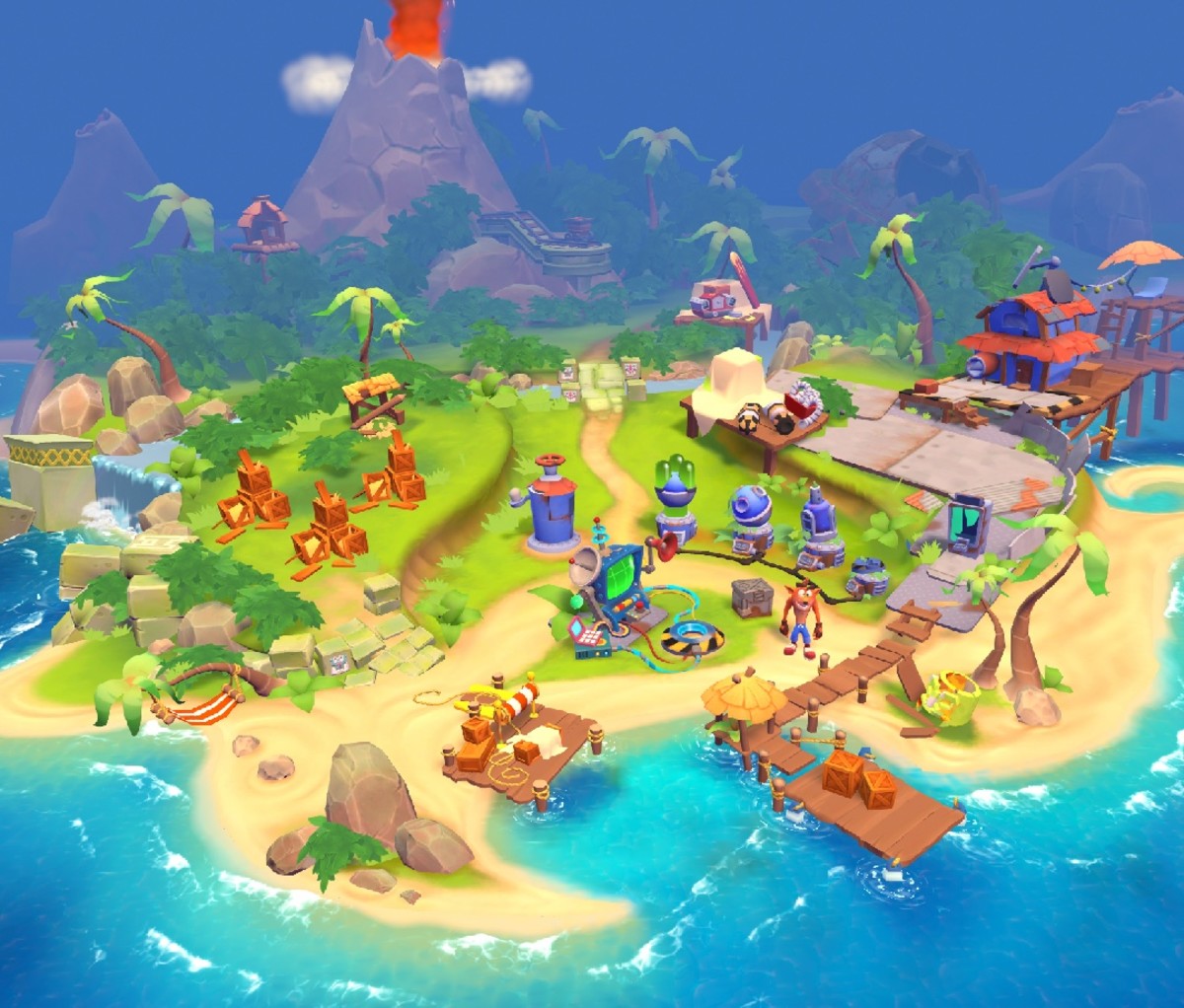 When Halabalu dies, the photographer confirms control. She says, "Ready when you are, baby." "Just do what you want."
It crashes into the ground running at full speed, turns, and then jumps off the wall until it hangs from the rafters, about 50 feet off the ground. She sprints away as he effortlessly rides to the other side of the room. He falls to the ground, then runs straight towards us, flipping over the other athletes in his path, his tongue flapping indifferently in the breeze.
"Gorgeous!" She screams. "Very Wonderful!"
This continues for another 20 minutes, which is impressive how easy it can be to make everything look.
"I'm not showing off," says Crash. "Well, I don't Just End of the show. The more moves you get in my new game, the more resources you will collect, then you can build Illness Home base. "
This catches the attention of many people who have stopped to admire the scenery. Their eyes expand in astonishment.
"Oh yeah," Crash continues. "The base is where you'll mount every round from – and store your arsenal. I can't say much more than that at the moment."
The photographer checks her screen. "Best. Excellent. We're done here."
Krash says thanks to the crew with a knowledgeable wink and smile, then runs towards the door. Outside, he flaunts to the public again before he flies off the street.
"I'm sorry," says Coco. "You don't even get a chance to ask a question, do you?"
She is right, but it doesn't matter. He told an entire story without saying much, just as he has done in every game over the past 25 years.