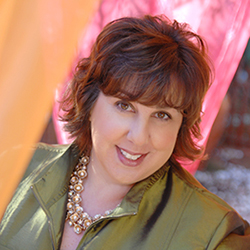 Anyone who has attended the Consumer Electronics Show (CES) in Las Vegas can attest to the fact that the display is informative and fascinating. Last year (I attended Year One), the exhibition area covered 2.9 million square feet and welcomed over 170,000 people. While it usually takes over most of Las Vegas, this year CES has, like many large-scale personal gatherings, held by default. As much as I missed interacting with other attendees and being able to walk the exhibition halls, the virtual format allowed participants to attend far more presentations than was personally possible.
Focusing my time on programs related to health and healthcare, I have observed some trends emerging that are likely to affect our industry.
On the macro level, the impact of the national deployment of 5G technology will affect most aspects of our lives. Promising speeds of up to 10 times faster than the current fourth generation, 5G is expected to be a catalyst for connecting humans and machines in unprecedented ways – and healthcare is no exception. The 5G network is also expected to pave the way for truly smart cities and self-driving cars that allow people to live independently for longer, which will undoubtedly affect how and where healthcare is provided.
At the micro level, trends and visual products at CES that are likely to affect our industry fall into several categories, including home hospitalization, aging safely in place, health-related embedded devices, telemedicine, and application-based care.
Digging deeper into the two of these, I found some interesting ideas being discussed.
Hospital at home / Safer at home –Remote patient monitoring, often paired with consumer-focused apps, has been the target of several new devices launched at CES this year. These devices offer a range of functions, including monitoring heart rate, heart rate variability, lung sounds, blood pressure, glucose, temperature, sleep, and oxygen saturation. It may also allow patients to send a continuous flow of data to their care teams, a solution that enables patients to make more informed treatment decisions as well as seek advice in real time. Some devices can notify care teams or family members if a problem is detected.
Among the new products is a smart lamp from a Belgian company that has been specially designed to help keep the elderly safe in the home. The elegant light fixture hangs from the ceiling and uses artificial intelligence to detect falls. If a fall is detected, it asks the resident if he is fine and can automatically call family members or emergency services. Air quality monitoring, fire and burglary detection are also included.
Application-based care –There is still a proliferation of mobile health smartphone applications geared towards improving the quality of life and daily care through digital interventions, including specific medical conditions. These apps focus on symptom control, education, medication reminders, and connecting users with caregivers as well as a community of people focused on similar issues. These applications offer the potential for real advances in diagnosis, treatment and disease management, if designed well and adheres to standards where results are based on evidence. This technology may extend the healthcare environment to wherever a person is at the time of use.
It has been repeatedly said that COVID-19 has accelerated many trends that were already underway, and our industry is no different. It is an exciting time but also a time when we need to think hard. As we plan for the next generation of care facilities, it is not unrealistic to think that the projects we have on boards now will pay off in a world completely different from the one we are in now.
Debra Levine is the President and CEO of Health Design Center. It can be accessed at [email protected].