Get it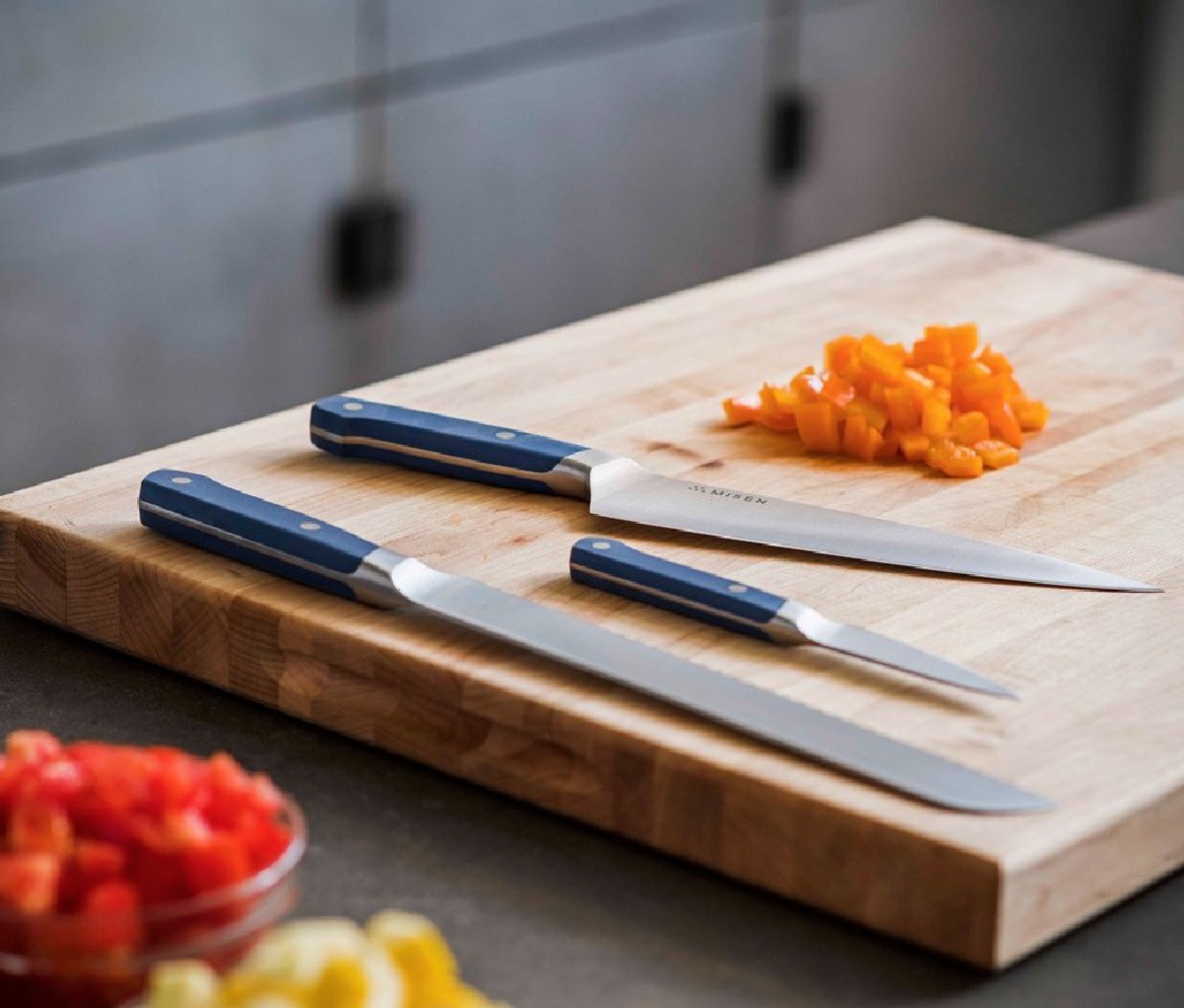 3. Misen basic knives set
Are you looking for a chef knife somewhere between a Japanese and a European blade? Try Mason. It's made of Japanese steel (AICHI steel), and its chef knife combines elements of Japanese and German knives. Perfect for beginners, the 3-piece set includes a chef knife, serrated knife, and paring knife, with a 5-piece version attached to a Santoku knife (another generic chef knife with a more traditional Japanese blade shape) and a versatile knife. Given that these knives have an average rating of 4.9 stars from over 2000 reviews, you can feel confident that these bad boys will make getting ready easy.
[$130 for 3-piece and $200 for 5-piece; misen.com]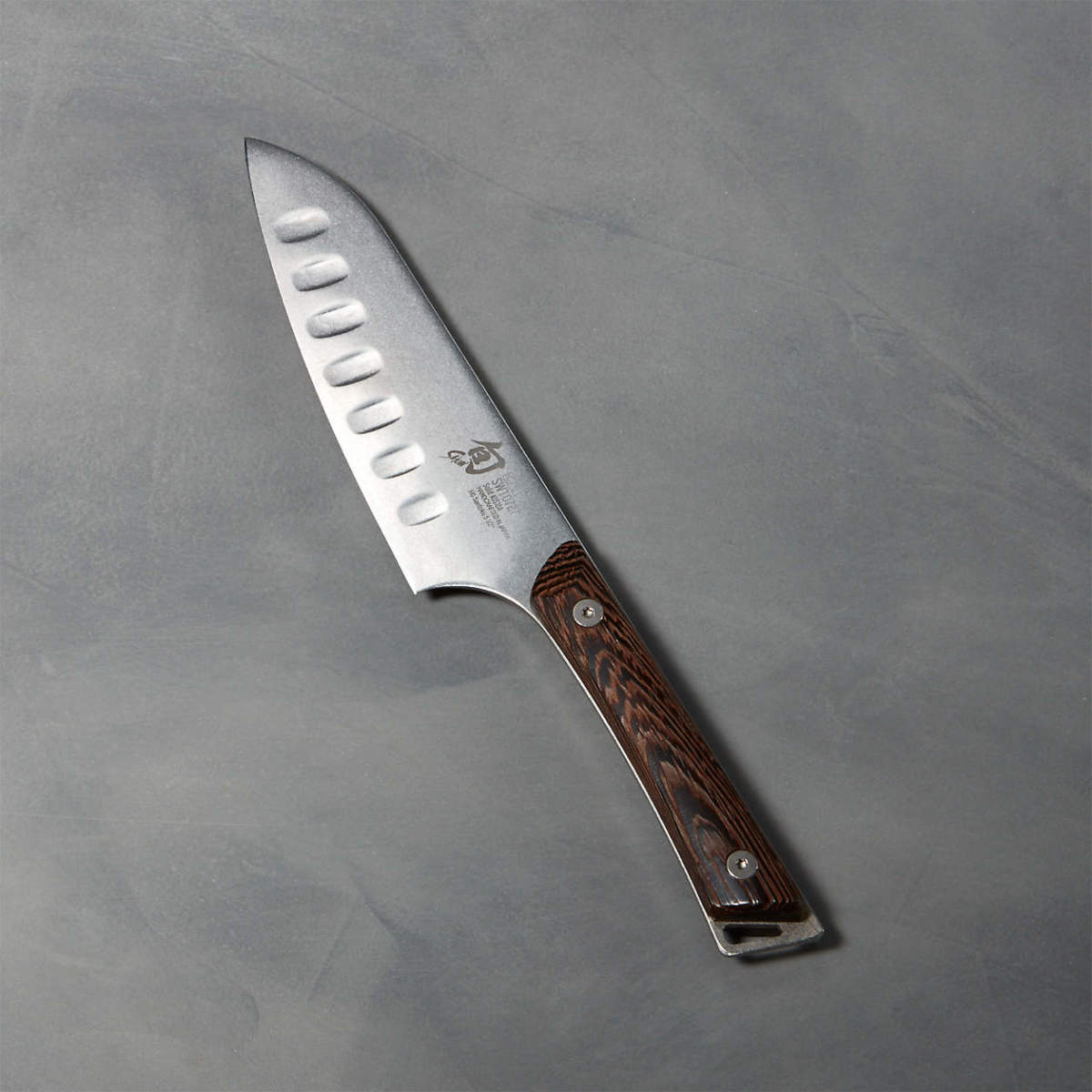 4. Shun Kanso Hollow Ground 5.5 inch Santoku
This knife, part of Shun's Kanso series, is designed to be an easy-to-use tool in your kitchen arsenal. Thanks to the extra sturdy steel blade and attractive long-wearing wooden handle, you'll wish you picked this up a long time ago. It's also worth noting that the 5.5-inch blade has grooves to help prevent food from sticking to the blade and a stone finish to keep the knife looking fresh by masking scratches.
[$110; knivesshipfree.com]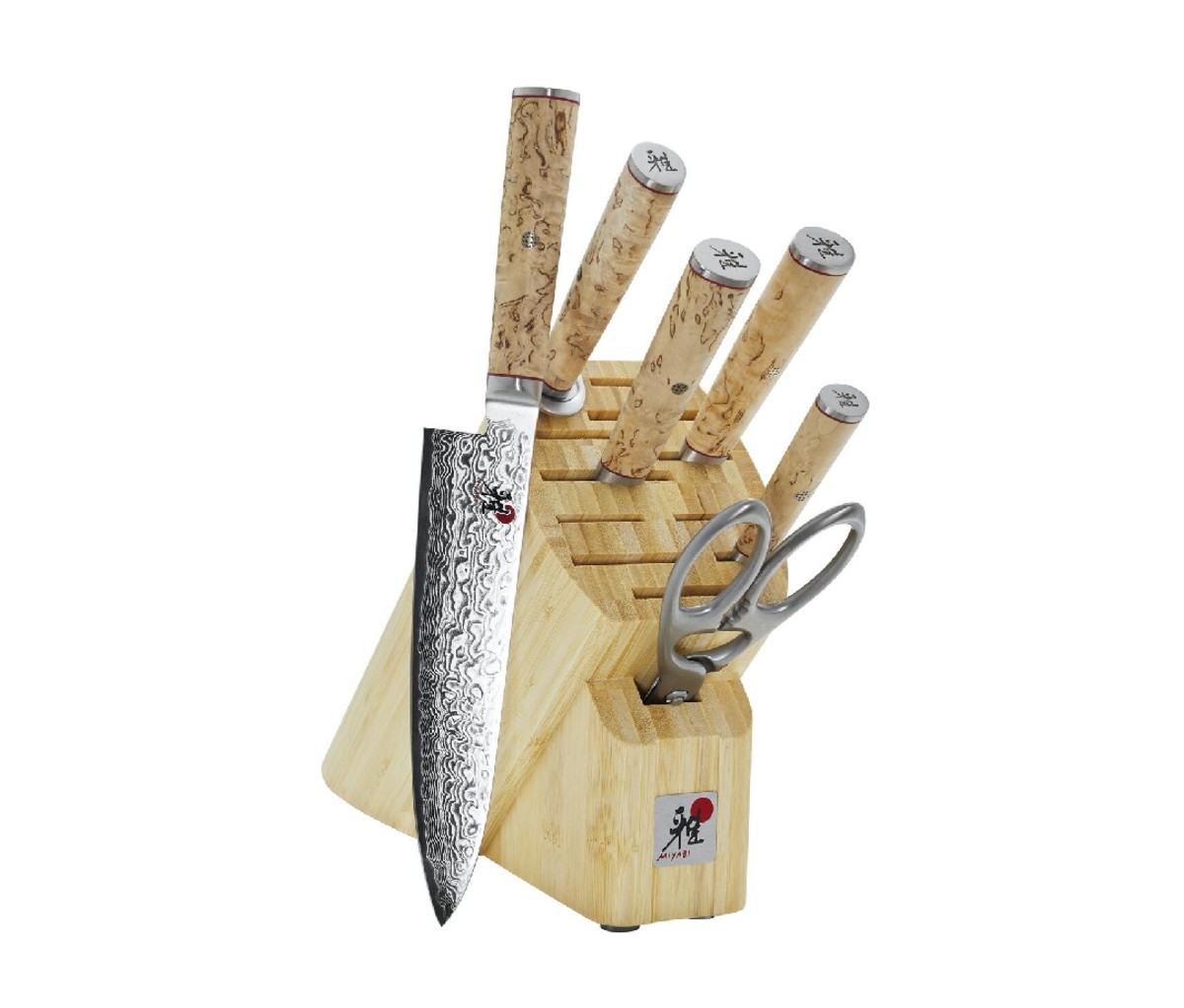 5. Miyabi Birchwood SG2 7 Piece Knife Set
If you're a serious home cook or want to splurge, this top-notch set holds you with all the main hitters you need in your kitchen tableware assortment: 3.5-inch peelers, 7-inch Santoku, 8-inch chef, 9-inch baking knife, stainless steel kitchen shears Stainless steel, 9-inch toothed steel, and 12-hole bamboo block for storage. Constructed from G2 fine carbide steel – one of the toughest high-performance steels on the market – the blades are corrosion-resistant and hand-finished through a three-step process, featuring beautiful blade and handle designs. These knives made in Japan offer a lifetime warranty.