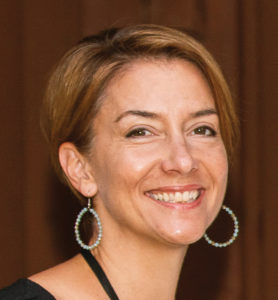 I recently boarded my first plane in 15 months. I was one of those people who couldn't book a flight fast enough after I was fully vaccinated, and I was desperate to get out of town for real, wearing shoes for more than two hours straight. Obviously, I wasn't alone, because airports were packed, planes packed, and apart from strictly enforced mask policies, it mostly felt like business as usual.
For me, that was an editor. But I can also see how others can still look at the crowded crowd (disguised or unmasked) and sharing armrests with trepidation, if not horror. To them I say: Go on the road.
Many of you have probably already been doing this throughout the pandemic, hopping in your car when you couldn't get another day at your makeshift desk. Driving somewhere (anywhere!) feels like it's been "away," even if it's only for an hour or two. The longest and sweetest summer road trip with the family might already be in your rearview mirror by the time you read this August issue. There is a lot to be said for the relaxed schedule of car travel, flexibility, opportunities for fresh air, and personal space.
This year's Cleveland Healthcare Design Exposition and Conference is taking place, which is good news for many of you who would rather stay on the ground a little longer. It turns out that Cleveland is a pretty easy ride from some pretty good-sized cities in the Midwest and beyond. My personal tips for business travel: If I can drive there in six hours or less and there are no direct flights, just hand over the keys.
When you plot a six-hour radius around Cleveland, it includes Chicago, Indianapolis, Baltimore, Toronto, and just about everywhere in Michigan and West Virginia. Rochester, New York, and Cincinnati (where I live) are only four hours away. The buffalo is three years old, and Pittsburgh and Columbus, Ohio are about two years old.
If you live anywhere within this range, I encourage you to seriously consider a road trip to HCD Expo Oct 23-26. I can give you three good incentives beyond the fear of flying for any reason:
1. Save money and make the most of your resources. Sending two to four team members together in one car will be cheaper than separate trips, and they can then split up and conquer more sessions, meet more people, and see more products on the show floor.
2. Construction team! There is no better way for co-workers to get to know each other than through the exciting music mashup game "Name That Tune" or the old school "I Spy". If that doesn't work, after all that time in the car together, you'll be less inclined to hang out as a bundle once you get there – which will encourage more productive networking. It's a net win either way.
3. Visit Grandpa's Cheesebarn. If you're getting to Cleveland via I-71 North, a stop at Grandpa's Cheesebarn (and nearby Sweeties Chocolate) in nearby Ashland, Ohio, beats a bag of trail mix from Hudson News any day. You literally cannot miss it. Trust me on this one.
However I get to Cleveland, I look forward to meeting many of you at the end of October. If you do end up driving, keep an eye out for Executive Editor Ann Denardo and I in a Honda CR-V. We'll be the ones blasting '80s music out with a sign in the window that says "HCD or BUST."
HCD Checklist
There is still time to take advantage of the pre-registration prices! Check out the session lineup, peek at the exhibitors on the show floor, and sign up for HCDexpo.com.
We continue to exercise extreme caution and regularly update our Health and Safety Plan in accordance with the latest evidence and guidelines. You'll find it under the Show tab HCDexpo.com.
HCD Show Exhibitors: We have some great sponsorship opportunities still available to provide more viewing before, during and after the show. Your account representative has details.