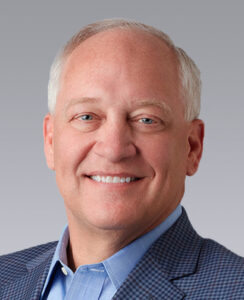 In this series, healthcare design Leading healthcare design professionals, companies, and owners are asked to tell us what caught their attention and share some thoughts on the topic.
Sean Janos, National Director of Health Care Services at Colliers Real Estate Services Corporation (Chicago) shares his thoughts on how healthcare design is changing due to COVID-19 and how resilience, air quality, technology and supply chain play a role.
pandemic lens
Healthcare design, like everything else, is affected by the pandemic. Concepts of traditional healthcare facilities are being re-examined through a new lens – social distancing, personal protective equipment (PPE), storage, space use, ventilation – the list seems endless. They are also looking at the design of the facility, including entrances and exits to the facilities, to create less invasive visits for patients worried about exposure to COVID-19 and other illnesses by increasing the flow of traffic from the entrance and waiting rooms to the exits. In addition, the space that supports administrative functions is being reimagined with the recent boom in telehealth services through the use of mobile check-in services that reduce the need for lobby space in facilities and consideration of off-site office space for telehealth workers.
Flexibility
Service providers cannot build facilities that anticipate every possible disruption. Instead, they need to consider design solutions that allow flexibility to handle changing dynamics and fluidity. The ability to isolate rooms/floors/suites, redesign separate entrances for infected individuals, and convert rooms from single room to double occupancy are just a few of the options being considered and implemented. The use of off-the-shelf modular construction as a low-cost alternative to address boom scenarios is another example. The goal is to develop flexible layouts that can reduce exposure, prevent shortages of personal protective equipment and address the fluidity of a rapidly changing environment.
air quality
Incorporating accessible outdoor spaces was a trend prior to COVID-19, and that trend has only been accelerated by the pandemic. Courtyards, therapeutic gardens, and rooftop terraces are incorporated into many design elements. Prioritizing these green spaces addresses social distancing and provides a safe way to help mitigate the spread of the virus. In the indoor environment, ventilation systems are designed with advanced filtration systems, which also track the flow of air in specific areas, providing the ability to reduce the risk of infection.
Technique
Telehealth platforms have been around for a long time, however differences in reimbursement between in-person and telehealth visits have been a barrier to widespread adoption. When reimbursement guidelines were temporarily changed during the pandemic, allowing for telehealth reimbursement at in-person levels, telehealth use rose. It remains to be seen what reimbursement will look like after the pandemic, but telehealth is expected to continue to play a more prominent role. Virtual appointments also affect the design of the physical environment. For example, allowing patients to physically check in may reduce the size of waiting rooms. Facilities can also be designed with an external entrance to examination rooms, which may affect the size of the halls and hallways.
stocking supplies
The pandemic has also highlighted the need for healthcare organizations to support supply chains, from product inventory to transaction management. On the product side, 3D printing is developing as an alternative to expanding the supply of PPE, which could help make up for potential shortages and serve as an alternative production method. To address warehousing, prefab modular building blocks, which are less labor-intensive and less expensive to build, can also be used in warehousing, allowing service providers to inventory their own products.
Want to share your top 5? Contact Managing Editor Tracey Walker at [email protected] For submission instructions.