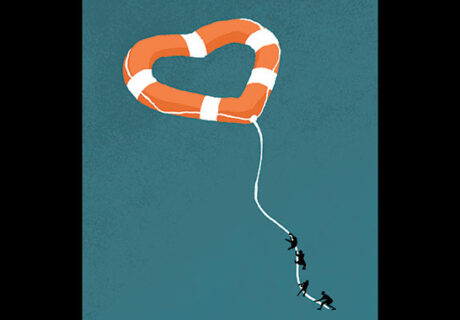 Approximately 80 people receive organ transplants every day in addition to more than 1 million tissue transplants performed annually. These life-saving procedures are the result of a complex network of doctors, donors, and patients that connect recipients to vital organs and tissues from across the country. Tissue and organ retrievals and transplants, which are highly time-sensitive, must be done quickly, within strict time frames, and often do not have the benefits of scheduling other medical procedures. Alternatively, donated organs may become available at any hour, with the recipient on the other coast and having a small window of time for a viable transplant. Part of a carefully designed process between several parties, independent transplant/recovery facilities are available to receive these patients, preserve and transfer vital and sensitive organs and tissues, and manage the administrative process, all while providing an environment that honors the gift of life and the important work of the center's staff.
These independent facilities offer many benefits, including improving the efficiency and smoothness of a national network of agencies responsible for the retrieval and allocation of organs and tissues, but they are not without unique challenges. From considerations of building access, security, and workflow handling, design and operations require discretion that balances technical agility and management with sensitivity and respect for human life. It is also important to respect the emotional, mental, and physical needs of the mix of employees and families of donors.
care and compassion
Hospitals are usually life-sustaining facilities. Transplant/recovery centers also work to save lives, but due to the nature of their work, they are not recognized as a hospital; Instead, these are facilities and organizations that focus on organ recovery, retrieval, or collection from donors (since patients have been declared dead, they are referred to as "donors"). While facilities are often categorized as commercial or office space, these centers are sometimes where families say their final goodbyes to their loved ones, so it is important to treat the building and design with the same sensitivity and respect given to a traditional healthcare facility.
Southwest Transplant AllianceSTA's new, three-story, 77,000 sq ft headquarters, designed by Kurgan (Dallas), serves as an example case study. The center is a mixed-use facility that combines administrative business functions and clinical spaces to perform organ recovery operations (STA does not handle tissue donations). The facility was completed in 2020, and includes operating rooms, a donor care unit (which manages all elements of donor ingestion), waiting rooms, and associated processing, as well as administration floors to support the various business functions of the organization from billing and human resources to records management and the C suite A memorial park for commemorative events honoring donors and beneficiary families, an ambulance garage, and a multi-level parking structure complement the overall campus.
While the actual transplant is completed at a designated hospital at the recipient site, the STA facility provides a central hub for the removal team to work quickly to retrieve organs, such as a heart that only needs to be saved four to six hours. The partial sublevel of the facility houses several operating rooms for organ retrieval, computed tomography, donor holding and preparation spaces, and equipment to help preserve organs for transfer. To improve the staff experience, large windows and volumes are used to illuminate the lower areas and create a connection to the outside.
Announcing the death of donors off-site; However, some may be transferred to the facility while it is still supported by the machines. As such, family members may choose to accompany their loved one until the last minute. To accommodate these arrangements, each donor bed in the donor care unit, located at garden level, is enclosed in a curtain for security and privacy. To support families further, there is a car park and car court next to the building for easy access to the building. Inside, a family room on the first floor provides a safe and intimate space to mourn, celebrate, and remember the life of a loved one. Additionally, the exterior windows are polished to prevent visibility into the facility.
Technical considerations
Supporting a culture of empathy and care, STA is also a high-tech facility. As such, the building has been organized with clear workflows and journeys for its privileged users, including employees and families, using dedicated entrances and separate circulation paths. For example, families are welcomed by a public-facing front entrance, while shipments, including supplies and materials, are delivered through the home's back lifts. There is a closed ambulance garage right next to the medical floor for efficient and confidential access and departure of donors.
Additional technical considerations for the facility include processing and preparation areas before and after the retrieval process. These areas are equipped with material storage, packaging, temperature controllers, and sorting that allows direct contact with domestic or air travel services.
Operating rooms are equipped with equipment, lighting, and techniques common in conventional hospitals. While these types of facilities are not licensed as hospitals, they are designed to reflect surgical ward best practices and codes, such as accommodating specialized equipment such as freezers and appropriately sized generators on site for the safe completion of advance procedures, as well as planned with additional storage access to oxygen tanks.
Staff Support
The headquarters of STA combines the medical operations with the commercial and administrative functions that make organ donation possible in one place. While adding efficiencies between teams and creating a smoother workflow, the mix of more than 150 employees across a variety of teams, from accounting and call center employees to processing and C-suite leadership, presented the challenge of supporting multiple functions and functional needs in one place.
The solution was a variety of work settings, including custom offices; pop-up collaboration spaces; and more comfortable and informal seating options to support the employee's mix of tasks and responsibilities throughout the day. With outdoor views and balconies and terraces punctuating the space, occupants maintain a connection to nature, harnessing the potential of dynamic design to support demanding workplaces and promote public health. Additional on-site staff amenities include a work café and a fitness room.
Additionally, rest spaces throughout the facility, garden-level on-demand rooms, memorial park-connected break rooms, and bedrooms help provide comfort to employees, many of whom work unconventional, long hours without the reliability of scheduling and planned actions. With employees expected to be ready at all times, the added security and ease of access are especially important. For an STA facility, a horizontal suspension bridge between the parking garage and the facility's second floor provides incoming doctors and nurses a quick connection to the facility without compromising the sensitivity of the public facing ground floor.
Conference rooms and training spaces support ongoing professional and team development programs. As a point of contact for team collaboration as well as inter-departmental learning, these spaces respond to modern business requirements and are equipped with audio-visual technologies and equipment for sharing information and presentations. The STA project team provided furnishings and materials to create a calm and serene atmosphere, including earthy tones, natural wood details, and brightly colored fabrics and patterns to add visual interest.
Empathy at work
Complex and multi-layered in their functionality, these high-tech spaces combine efficient processes and customized workflows with spaces that uniquely support the needs of employees, medical professionals, donors, and their families.
As healthcare spaces challenge design and the built environment to create more human-centred spaces, the STA is an example of a proactive, empathetic space that honors not only the patient's journey, but the whole human life. Balancing sensitivity and compassion with practical and intuitive interventions, the final design is a powerful testament to healthcare design and the impact of the built environment on our lives and those who go through it. 
Carol Blythe is a project manager and senior partner in the healthcare practice in Corgan, Dallas. It can be accessed at [email protected].