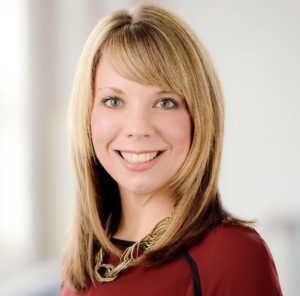 As many of you are suffering, too, the return to a sense of normalcy this summer hasn't come without a few hitches. In restaurants, I patiently wait for a server to arrive with a menu, only to realize I had to scan the QR code on the table in front of me.
My feet reject all kinds of shoes that are not Birkenstocks, regardless of destination or clothing. And when preparing for business travel after 1 year of being home, the thought of airline options and portable toiletries makes me dizzy.
Thanks to this, I find myself craving experiences that simply take me back to "pre-COVID" times—say, a fun trip to the playground with my son, a very long walk around Target, and burial in new healthcare design projects.
I hope the latter will give you a similar sense of exhilaration – with this, the 21st Annual Design Show Edition. There is comfort in tradition, and this is truly one of the best.
The bid is a compilation of recent healthcare design projects (applications must have been completed within the last three years) and a competition that celebrates excellence in planning, design and construction. This year certainly wasn't lacking in award contenders either; In fact, we recognize four projects with the Merit Award, three projects with honors, and four more as finalists. Diving into the details and nuances of all 48 showcase projects is a journey well worth taking.
For example, in our Merit Award Winners, we have a prototype design of CallisonRTKL As for the St. Francis health system that we covered in the editorial several years ago in its infancy. Here, we celebrate the latest iterations and give a well-deserved recognition to the modular, adaptable and flexible solution for the primary care clinic. It's a design that meets many modern requirements when it comes to creating an outpatient care model – particularly in terms of how it considers the experience of both patients and staff.
Besides, there is a hospital affiliated with Guilin Medical University, provided by HDR and Zhejiang Modern Architectural Design & Research Institute Co., Ltd. Ltd. , an amazing project in progress in Guilin, Guangxi, China. The scale alone is remarkable: 2.2 million square feet and 1,700 beds. But how the design team solved the puzzle of a massive program in a more human-centric way is what earned him the praise of the jury, with the project itself a worthwhile case study in the site's planning and organization.
See, that was fun, wasn't it? It's just a small taste of what's in store for you in our own editorial coverage and in the design gallery itself. Life might be a little different now, but some things haven't changed – and this issue is one of them. I hope you enjoy!