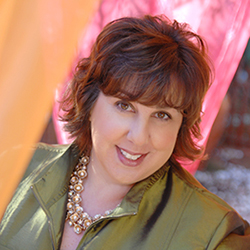 This month marks an important milestone for the Health Design Center's Evidence-Based Design Accreditation (EDAC) program: 3000th person has achieved EDAC accreditation.
Evidence-based design (EBD) is the process of making institutional decisions about the environment based on reliable research to achieve the best possible outcomes. EDAC credentials are awarded to individuals who demonstrate an understanding of how the EBD process applies, including measuring and reporting the results of developed hypotheses. Candidates gain their EDAC credentials by passing the EDAC Exam, which tests individuals in the process of designing and developing healthcare settings using the EBD process. Passing the test characterizes their knowledge and practice of EBD in healthcare design.
The program was launched in 2009, but its roots go back to 2004, when it was first proposed by Kirk Hamilton, an architect and current professor of sanitation design at College of Architecture at Texas A&M UniversityDuring the strategy session at the center's board of directors meeting. A year later, the center received a grant from Robert Wood Johnson Foundation (RWJF) to begin the long and meticulous process of establishing the accreditation and accreditation program, under the strict supervision of a psychometric specialist to maintain the validity of the accreditation. The Robert Wood Johnson Foundation (RWJF) has also provided additional funding to create and publish a base of knowledge documents that will become the basis for the EDAC exam and early study materials. In 2007, Steelcase Health became the program's exclusive educational partner and has provided funding for its continued growth and study materials since then.
Getting to this point would not have been an easy task and would not have been possible without the work of a small group of dedicated Center staff led by Donna Deckard, Director of Strategic Projects, and a large group of volunteers who continue to dedicate countless hours towards the improvement and growth of the EDAC program. Together, this EDAC advisory board is as diverse as our industry, with representation from research, design, healthcare, and academia. Helping these forward-thinking individuals
The Center continues to improve test and study materials as well as expand content to maintain EDAC relevance as our industry changes and grows. The group is currently working on expanding project examples and course materials to more broadly reflect the diversity of healthcare projects. Furthermore, the EDAC team and advisory board at the center each year create additional tools to help candidates prepare for the exam. Over the years, the Center has added flashcards, videos, online training programs, and one-on-one training sessions to our three study guides.
Understanding the EBD process is especially important in today's world. It allows teams to focus on design decisions to create optimal function in healthcare settings, achieve desirable health outcomes and help mitigate risks. EBD also promotes the idea of ​​creating multidisciplinary teams at the start of a new project, to provide valuable insights from multiple perspectives including hospital board members, senior management, researchers, design teams, patients, families, employees, contractors, vendors, and community partners.
Over the years, EDAC has built a global community of connected individuals from 34 different countries who understand the importance of designing environments using the most relevant research as a basis to inform their overall project and specific design decisions. This community is unique in that it also generates and shares both new research and feedback on the impact of design on patient, family, and staff outcomes, providing a body of knowledge for future generations of design decision makers.
Debra Levine is the President and CEO of Health Design Center. It can be accessed at [email protected].