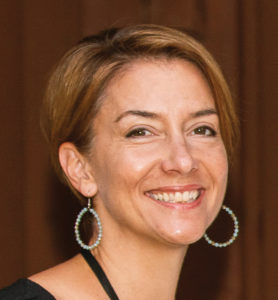 Lots of boxes must be ticked when we select sites for year-to-year healthcare design exhibition and conference: the right size, easy travel options, hotel variety, moderate weather, and facility tours.
And when you look at Cleveland against that list, it's a little surprising that we haven't got the show there yet.
Cleveland Clinic – The Number 2 Hospital System in the State Per US News and World ReportMaybe the first thing that comes to mind, but it is only the beginning. University Hospitals and the MetroHealth system are two other major healthcare systems in the city, all of which have interesting and innovative projects in business. Launched in 2010, the Cleveland Health Technology Corridor (HTC) is a 1,600-acre space catering to the needs of biomedical, healthcare, and technology companies, with charged infrastructure and access to entrepreneurship support services, venture capital financing, and thought leadership from nearby academics. Healthy systems, and more. The city's next foray into the future of healthcare is the creation of the Cleveland Region of Innovation. Announced in January, the project brings together healthcare providers and educational institutions in northeastern Ohio to research, development and job creation, and is backed by $ 565 million in funding, much of which will be earmarked for the Cleveland Clinic's New Global Center. For pathogen and human health research.
The Huntington Convention Center in Cleveland is the right size and design for this offering (with plenty of space for social distancing, as needed), conveniently located in the city center near the lake front and within walking distance of all the fun things (other). Yes, that includes the Rock and Roll Hall of Fame.
The HCD Expo is taking place October 23-26, which is just what – according to Cleveland's top promoter, Jennifer Kovacs Selfies – is "the culmination of fading leaves." Jennifer personally guaranteed great weather for this year's show in her hometown, so, you know … you really can't lose.
Keep in mind that all of this is just a cake on the top of a cake that draws you to the HCD exhibition and conference in the first place: a wonderful collection of educational sessions full of information in a timely manner; Showroom full of products you need for your projects; And sincerely face time with your colleagues and friends for good.
Registration opens in June at HCDexpo.com. See you at CLE!