I ran the Boston Athletics Association 5K Virtual Competition today! It's the Monday Marathon, well, technically 5K on Monday … but that's usually the day of the Boston Marathon. Yes, in a long-standing tradition, the race is on Mondays – Patriots Day in fact (until it was canceled last year and postponed until October of this year).
I wish I was in Boston running the marathon today! There is no such thing as the last mile of the Boston Marathon. Cheering crowds along the staggering 26.2-mile trail. The hype in town during the weekend is magic. Maybe this is why the Boston Marathon mascot is a unicorn !!
I feel very fortunate to have competed in the Boston Marathon with the Highlands. I've run a lot of marathons and half marathons and that really lives up to all the hype.
Then I had a great opportunity to host their video series after the training trip for the last team of runners. Each of them were talented runners balancing their careers in the medical field and first responders.
I really love the Boston Marathon and the whole culture surrounding it, so I decided to sign up for Virtual 5K for the Boston Athletics Association (BAA) to help support the organization. The distance running industry, especially individual racing organizations, has been hit hard by the epidemic. I know companies have either stopped operating or had to shut down temporarily because personal races were not taking place.
While a few companies running virtual races jumped at it right away and made a lot of money from virtual running, most of the big city marathons were canceled and lost money that would normally be used for the following year's race.
BAA and other similar ethnic organizations were not in the business of organizing virtual races, so they were at a disadvantage. Plus, their regular target audience prefers personal marathons – so they can't be sure that runners want to run a virtual race.
You see, I'm 1000% the best personal racing! But that wasn't an option, so I signed up for BAA Virtual 5K and ran it on the day that's usually the Boston Marathon Monday.
I'm not a big fan of the 5K run and would prefer to run a half marathon or full marathon for a shorter distance, but this was a good learning experience! I haven't caught myself for 5 kilometers … well, not at all! I never skipped myself for the 5K run because the races I've done in the past are Disney Run races complete with just outfit and fun.
So I woke up very early this morning (not to run, my body woke up before 4 in the morning and couldn't sleep again) and made a 5K playlist. Then, when the sun was shining … I walked out the door for 5 kilometers.
I decided to take a path that had no street lights, but it did have some small turns and hills. Oh, and the spider web I ran through a quarter-mile from the end !!! Damn it! But I kept going because – What would I do even if I stopped? I had nothing to wipe it with. I just wished it didn't come with a spider !!
Completion time for BAA Virtual 5K – 26:17
I should have run faster but I was: afraid of exhaustion so I kept a reservation for the first half. I just started doing speed exercises again recently and I'm still building it up.
Overall, I'm glad I did and I now have a better idea of ​​where I'm in shape right now. And it's a good tip since I signed up for the Virtual Boston Marathon in October !! It's time to get serious.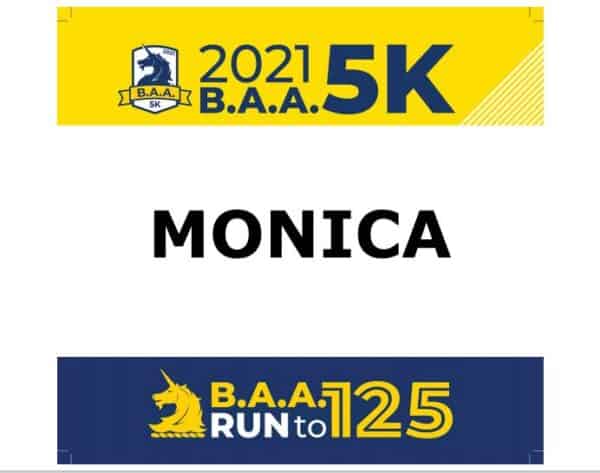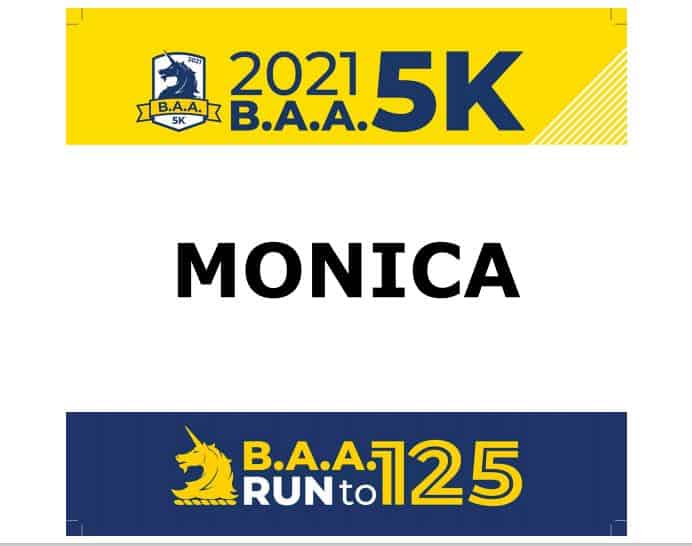 And since it's a Monday marathon, I loved seeing lots of Boston Marathon photos from other runners on Instagram. I've written loads of summaries and advice about training and race, so although I want to write a long love letter to the Boston Marathon, I'll provide you with a dramatic declaration of eternal love.
Instead, I suggest you listen to Taylor Swift's latest American ancestry or whatever else to set the mood and scroll through some of my favorite Boston Marathon pics …
If anyone can re-run it's Dave McGillivray (Boston Marathon director).
This is ahead of Boston 5K with Hyland's Team Runners. We were so excited to start the race this weekend.
She ran Boston 5K in 2019 and met Katherine Switzer at the finish line. She was the first woman to run the Boston Marathon – and she did so before they let the women in. She registered her first name and just went !! (It was 1967.)
Indeed, one of the racing officials tried to catch her to get her off the track !!?! unbelievable. (But there are pictures in case you don't really believe it.)
It ended though – she wasn't welcome there and someone really tried to stop her. It must have been such a mind.
You can overcome obstacles too. Don't let anyone get in your way. Get out of your own way. Be unstoppable.
Boston Marathon entries: