Who was your strongest sparring partner so far?
Sure, Andrew Tabiti. We had some powerful rounds swinging back and forth. It is very accurate. I mean, he went to the Olympics. He has been fighting all his life. It's just supernatural, super sharp, highly calculated, and has a lot of professional high-end tricks.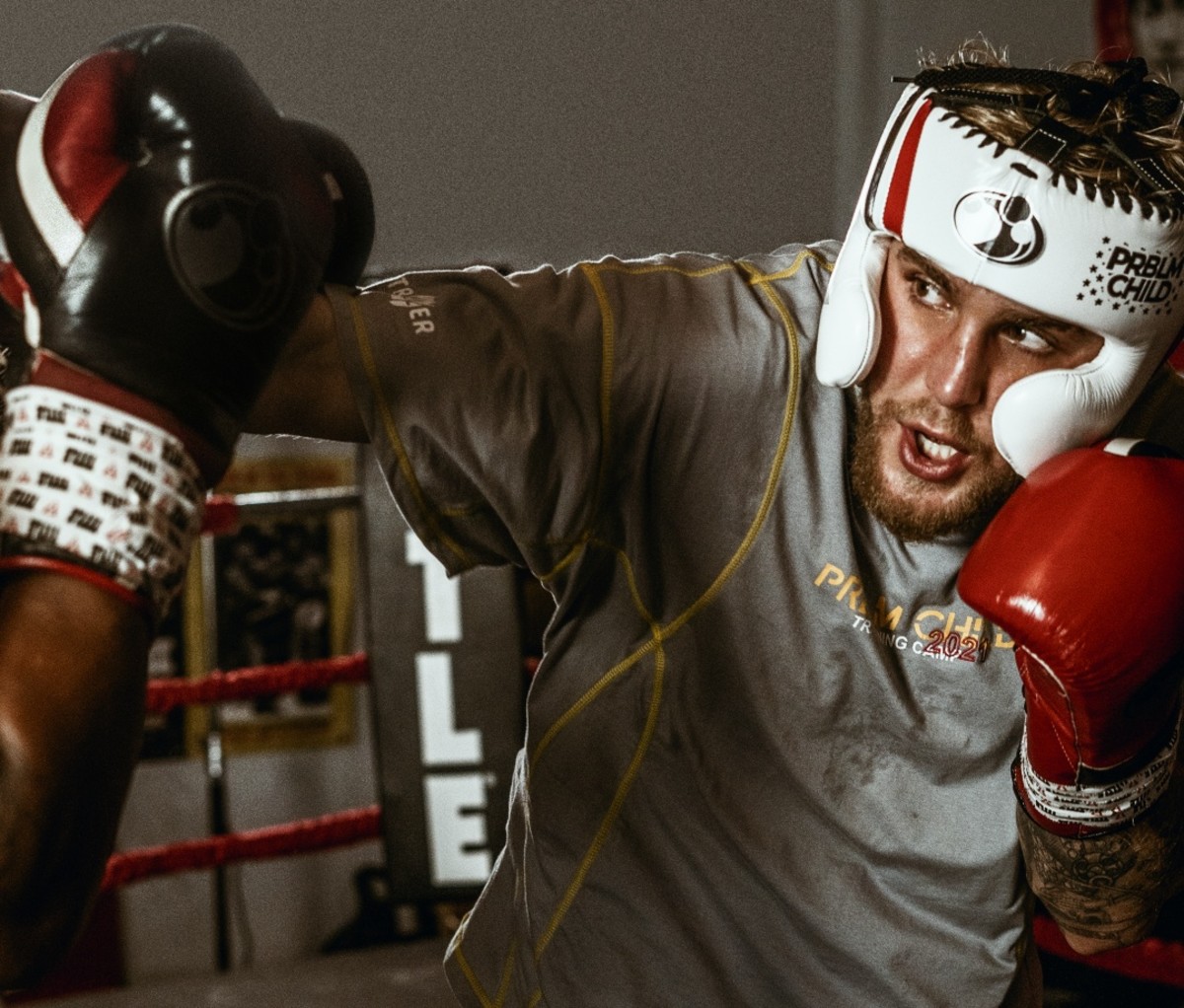 What does a typical training week look like for you?
Monday: I'm going to wake up, get some oatmeal, meditate for 10 minutes, sort of visualize a fight and visualize everything we want to accomplish throughout the week, and then we're going to run three to seven miles. Next, I'll go into some stretching and some recover, do an ice bath, and then I'll take a nap. Nighttime is a complete boxing exercise – practice more meditation, then work 10 to 15 rounds, sometimes 20 rounds. This is shadow boxing, hitting the glove, working out the heavy bag, doing the speed bag, and doing workouts with pasta. Usually after that we'll do some basic chores and neck exercises, then come back home and go back to some stretching and ice baths again. This is a normal Monday.
Tuesday: Usually this is a busy day so we'll prepare all day, then argue at night, simulating as if it was a real fight. We will compete for anywhere from four to 10 rounds, depending on where we are in the camp. Sometimes I'll defend two men. It's always nice to have a new guy, just kind of be there with you for some cardio, then go back to hospitalization and ice baths.
Wednesday: In the morning, we hit the soccer field and do some really strong winds races. Recover after: ice baths, massages, straining, cupping, occasional cryotherapy.
Thursday: In the morning we'll get to a strength and conditioning circuit. At night, she returns to the boxing gym, anywhere from 10 to 20 rounds of gloves, heavy bags, and the same kind of exercise.