On most days, the Burdette kayak fearlessly or its tributaries, and takes samples of the water. On other days, he was sailing in waves of coal ash as it flowed down the river, or in a small plane, and flew over farms to look for inappropriate waste disposal.
In the past decade, Burdette has helped clear coal ash pools from public lands, forced DuPont to stop dumping chemicals, and has worked tirelessly to reduce the impact of the pig and poultry industry that operates largely unchecked on the banks of the river – a job without end line at Horizon. "I love it here, but this river needs help," says Burdett. Graham Avril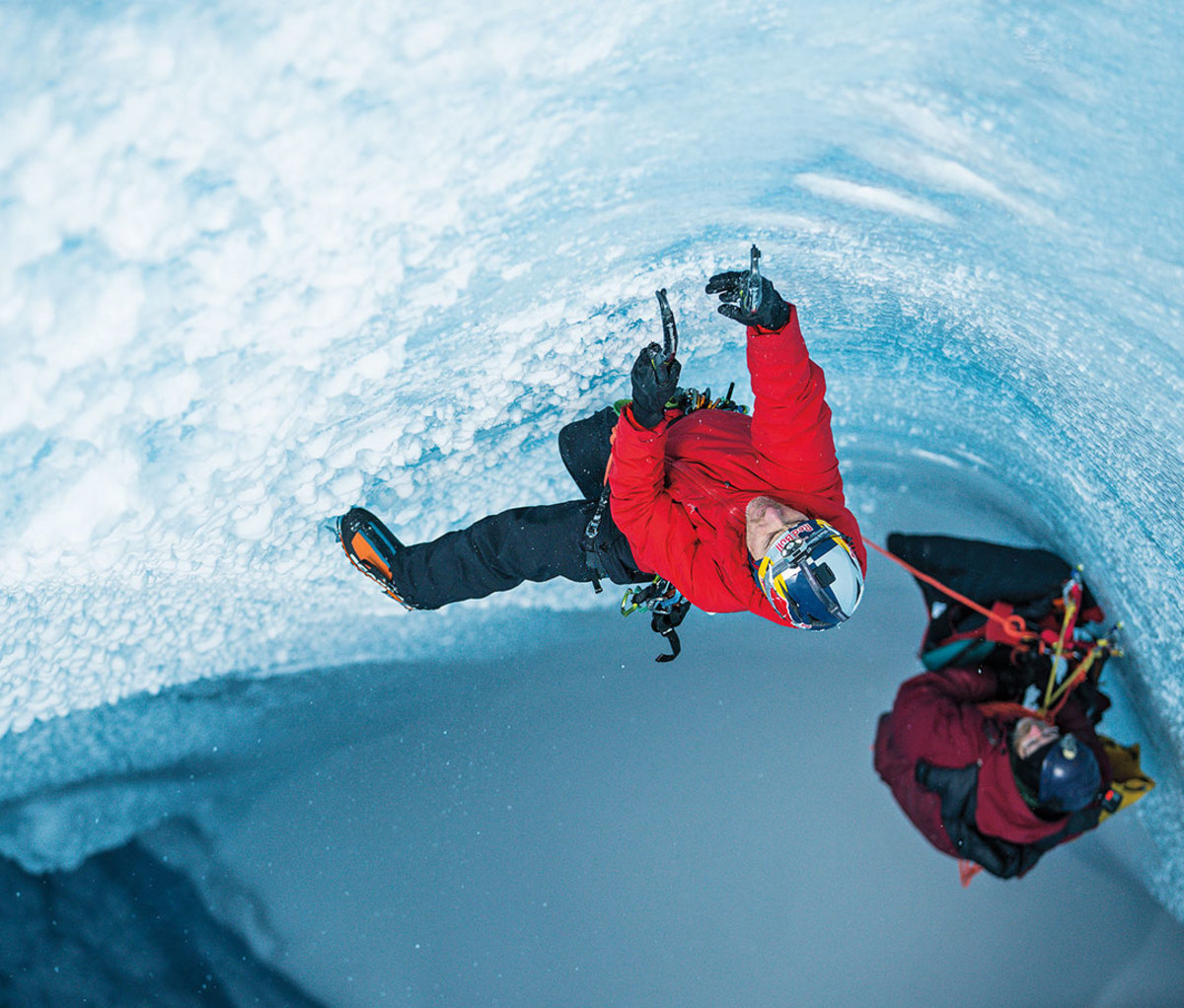 Snowman: Will Gad
Will Gadd scored many of his personal best results in countless adventure endeavors – first descent as a professional kayak builder, two world records as a professional paratrooper, three golds in the X Games, and first ascent of Frozen Niagara Falls as an ice climber.
Recently, though, Jade has applied his remarkable skills to the common good of public lands, working with scholars studying the influence of Climate change. He has helped researchers explore caves below the Athabasca Glacier in Canada, an endeavor that has discovered a new form of life (a biofilm on the walls of a cave). He climbed beneath the Greenland ice sheet with scientists to see how melting ice could affect sea levels.
"As an athlete, a lot of what we do is not helpful," says 53-year-old Gad. "I feel I can be really helpful to these scientists in these harsh environments, and help them navigate and do research."