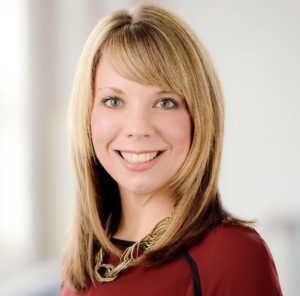 Ah, spring. For better or worse, I'm really grateful to have four seasons here in Cleveland, and this is my favorite. And while it's still early, this spring – so far – has been especially fun, something I appreciate in a new way this week as I recovered from my second dose of the COVID-19 vaccine (I'm at Pfizer Camp). Since the chills and aches kept me in bed, I was grateful for the sight of the blue sky from my window and the day 60 degrees that allowed me to crack the window and feel the cold air on my face.
So when I got back to work to finish producing this issue, it was an easy choice to pair our cover shot with "Fresh Air" lines – after all, isn't that what we all crave now, in one way or another? The project itself is the MarinHealth Medical Center Oak Pavilion in Greenbra, California, which integrates a level of bio-design rarely seen in healthcare. The indoor / outdoor sunbathing alone is inspiring.
I remember a webinar that I participated in at the virtual NeoCon event last June, where I joined some of my fellow Editorials from the Design Group here in Emerald to share the trends we've been seeing across the sectors we cover, including the initial impact of COVID- 19 though. That it is not a specific topic of discussion, biophilia did appear during the Q + A audience when someone asked if we would see it becoming a bigger trend in healthcare after the pandemic. I didn't think much of it before the webinar, but my immediate reaction was, "Yeah, I think so."
At the time, we had already entered an environment in which we were fully aware of our surroundings and their impact on our personal health and wellness – from the physical distance of the person next to us to the cleanliness of the place. And we know that getting to nature makes us feel better. So it stands to reason that these two topics might collide in the future.
And while using natural materials, incorporating nature's art, and even extending preposition are all commendable solutions, I keep returning to the idea of ​​fresh air. After all, in the context of how the industry is developing after the pandemic, we hear a lot about how HVAC systems are modernized, in particular, to better respond to future airborne pathogens – another development in this concept. But when is the best time to rethink the long-running issue of operable windows or to consider what MarinHealth does with strong access to gardens, porches, and terraces?
Even when more of us are vaccinated and are inclined to a somewhat normal life, being indoors for extended periods of time will feel different, especially in healthcare settings. An open window or an entrance to the patio readily available would be a welcome treat for all.