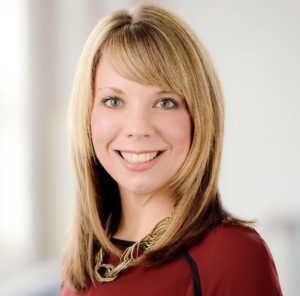 Choose a picture for a cover Healthcare design It's always challenging – fun, yeah, but still challenging. Although we're fortunate enough to have amazing project photography, the cover requires some extra attention: the perfectly fitting vertical cut, the configuration that allows for the laying of the cover lines, and a snapshot that entices our readers to open up the problem as soon as it arises. Land on their desks. It is also important to achieve difference in form and style between issues, and to avoid a feeling of symmetry.
I noticed that the last point has become particularly difficult over the past year or so. I have found myself many times falling in love with the cover that looks perfect only to realize that it is not very different from the one we turned on just months ago. The culprit? white. In more than a decade of covering healthcare design, I can't remember a time when an aesthetic trend emerged globally. But here we are in the white era: white walls, wall floors, white ceilings. (Light neutrals, I look at you, too.)
But this does not mean that we are heading towards sterile. These white spaces are often finished with bold architectural corners and organic roof shapes as well as pops of artwork, graphics, and furniture to complement a modern interpretation of healthcare settings.
Upon reviewing the sample covers of this issue, I immediately found myself drawn to the sunny pediatric waiting area in the emergency department which you find stressing this issue – it felt like instant spirits amid this bleak winter. And the bonus: color! However, even this space, which you'll find, has a white blanket behind that gorgeous splash of yellow.
I remembered all of this when I opened Twitter that day to happily discover a thread discussing the use of color in hospitals. I'd love to see the undesigned community exchange ideas and dive into healthcare environments quickly. To quickly sum it up, I'll tell you what you already know: It's subjective.
The responses indicated the merits of both color and neutral, and I bet conditions shape whether we want to be cool or energetic. This means the only way to solve this problem by design is to try to strike a perfect balance, and that might be the key.
This color is not now absent; It is served with more care. Instead of walls, they are murals. Instead of floors and upholstery – solutions that can be more easily modified or updated for automatic changes to style preferences. Basically, these white backgrounds act as a canvas that will facilitate the design evolution for years to come. I'd be curious to know what to do with it next.