Cleveland is a diverse city in Ohio with a rich history – many communities have preserved their cultural roots over decades of change. But despite its many successes, Cuyahoga County, where Cleveland is located, also faces many challenges, including one of the highest infant mortality rates in the United States.
Poverty is one of the main risk factors driving this statistic, including lack of access to prenatal care and easy access to healthcare facilities, which contribute to premature births. Chronic diseases such as diabetes and high blood pressure, often exacerbated by malnutrition, have a devastating impact on the health of infants and mothers.
When the health care system in Cleveland University hospitals (UH) wanted to develop a Rainbow Children & Infants Hospital (UH Rainbow) outpatient, has chosen a site on the East Side of Cleveland – one of the city's oldest communities and one of the most vulnerable – to provide health resources to infants and mothers in the disadvantaged area.
A Community Advisory Board has been established with 35 organizations and over 70 local stakeholders to help inform the design process and identify community needs. These comments stimulated a comprehensive program of services, including primary care, adolescent medicine, antenatal care, gynecology, vision clinic, dental clinic, nutrition program, pharmacy, mental health services, medical / legal partnership, and health education programs.
Since children and pregnant women are particularly vulnerable to environmental health risks, UH Rainbow has prioritized sustainable design and environmental stewardship to create a healthy environment for patients, employees and the community at the UH Rainbow Center for Women and Children, which opened in 2018. The partnership with the architecture firm Moody Nolan (Cleveland) and sustainability consultants Green Building Team (Cleveland), the project team paid special attention to building engineering, site design, sustainable systems and space planning to contribute to this vision, and in October 2019 the clinic became the first LEED Platinum accredited healthcare facility in Ohio.
In a neighborhood that is disproportionately affected by poor air quality, reducing energy consumption at UH Rainbow Center not only impacts building performance, but also reduces atmospheric pollution and associated health impacts on the residents of the area. In the clinic, the geometric angles of the facade are designed to reduce direct sunlight to the facility, and to reduce solar heat gain and energy consumption of the mechanical system. Glazing also helps create a welcoming entrance and provides street views to enhance visibility and safety.
In addition to using passive design strategies, the project team has partnered with Karpinski Engineering (Cleveland) to target additional opportunities to reduce energy consumption, including high-performance building envelopes and the use of efficient mechanical systems, lighting and occupancy sensors, and energy-saving devices. The 170 kWh photovoltaic array provides on-site renewable energy generation with 30 percent, depending on cost, of the energy needed for the facility and a 44.5 percent reduction in total energy costs compared to a base building of the same type.
Moreover, converting the existing, impermeable hard surface to host 44.5 percent of it native plants helps manage rainwater and reduce runoff pollution, which returns directly to the catchment and, crucially, the city's drinking water supply. The site's re-coverage also contributed to the goals of improving the neighborhood and creating a connection with nature.
The theme of the urban garden theme guided the interior design of the building, with an emphasis on integrating broad daylight, views of greenery, and nature-inspired patterns and materials. Biophilic principles have been applied to patient spaces as well as staff areas, including outdoor views from work stations and a rooftop garden for convenience. To improve indoor air quality, specific materials, such as floors and furniture, are aligned with the Healthy Hospital Interior Spaces initiative and, where possible, are sourced regionally to reduce embodied carbon. These efforts helped reduce the center's environmental footprint and improve the quality of the internal environment to support health outcomes for patients.
Together, a community-based and sustainable design approach has created a facility that helps UH Rainbow achieve the goal of improving the health and well-being of local families while leaving patients feeling heard and respected.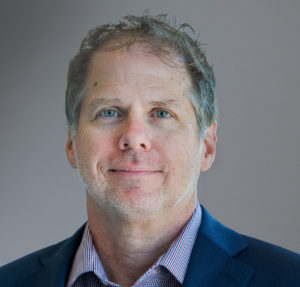 Tim Fishking, FAIA, is a partner and chair of the National Healthcare Practice at Moody Nolan (Columbus, Ohio). It can be reached at [email protected].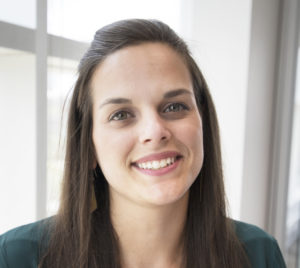 Lindsey Freel is Sustainable Design Facilitator at Moody Nolan (Columbus). She can be reached at [email protected].