Here are the questions that you (or your friends) have asked via Instagram story boxRunEatRepeat.
Since IG Stories only run for 24 hours and my highlights are populated – this is the best way to save answers and information for you to find later. I will link any products I mention under the question so they are easy to find.
If you have a question (or follow-up question) – follow RunEatRepeat on Instagram And watch my stories. I pop a question box a few times a week.
Questions covered today:
What is the best dry shampoo
What do you put on your eyelashes
What is the problem with bin
What skin care products do you use
What do you drink (besides soda)
RunEatRepeat Instagram Story Questions:
Note … I answered some questions via video. After that, I realized it wasn't easy to save 15-second clips into a blog post … so I started responding via text in the story. I share the messages that I answered via the text below. If you answered a question via video and lost the answer or wanted links to what I referenced – just ask again in my stories RunEatRepeat on Instagram
What is the best dry shampoo?
I love Batiste dry shampoo with coconut and exotic tropical scent .
I think the best type for oily (or sweaty) hair is the best Aveda dry shampoo aka shampoo
What do you put on your eyelashes?
I swear This is Maybelline colossal mascara
Watch my Instagram Reels for Fast Before and after using that mascara I love here.
What will your 18 year old self tell?
(Video answer)
Are you and Ben back together?
(Video answer)
But … I have a lot of questions like this, so I updated it with a text answer: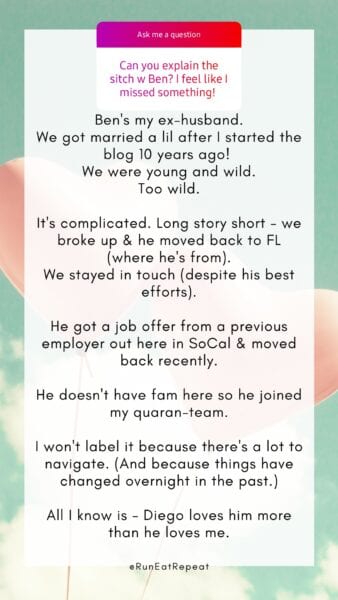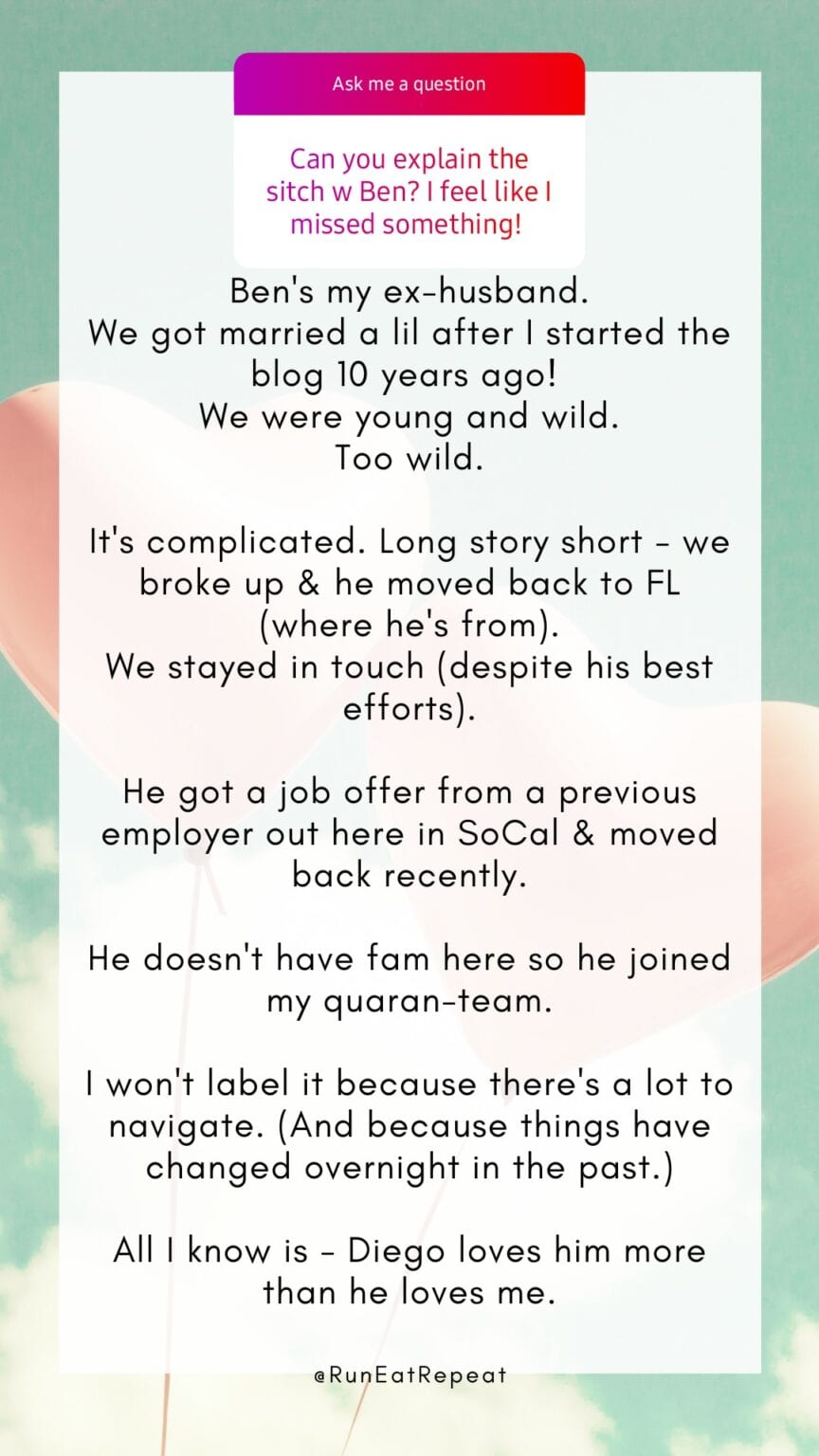 Do you drink soft drinks at all? I only drink water but I need something else. I am not a fan of sparkling water.
I like soda and I have a soda stream
So I drink a lot of sparkling water.
I also drink …
What skin care products do you use?
Tips for digestive problems while running?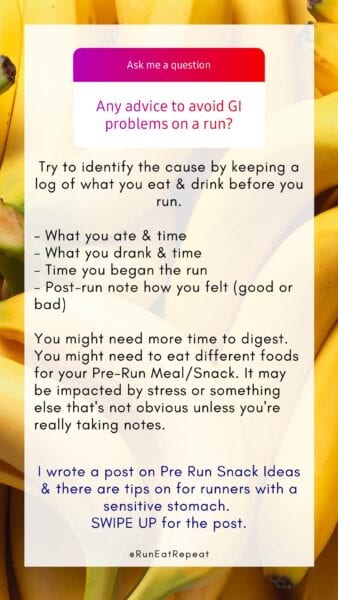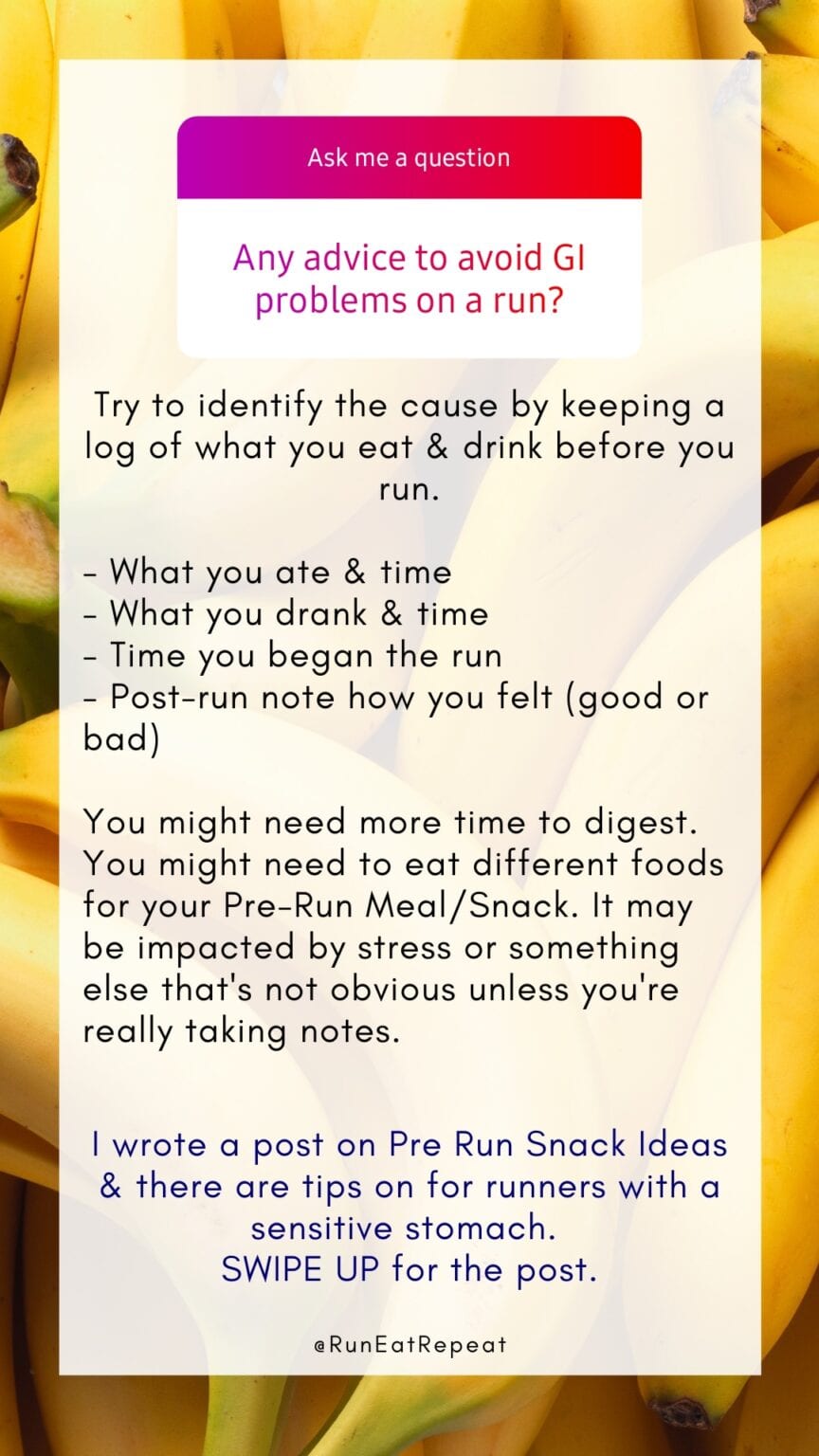 Are you still eating dirty grapes ??
Can I have some fun with Diego?
Yeah. Diego Levis for Pets.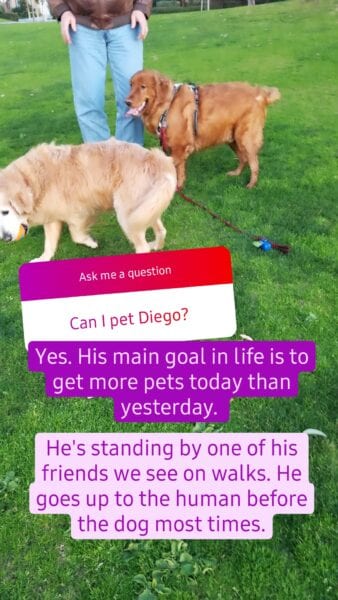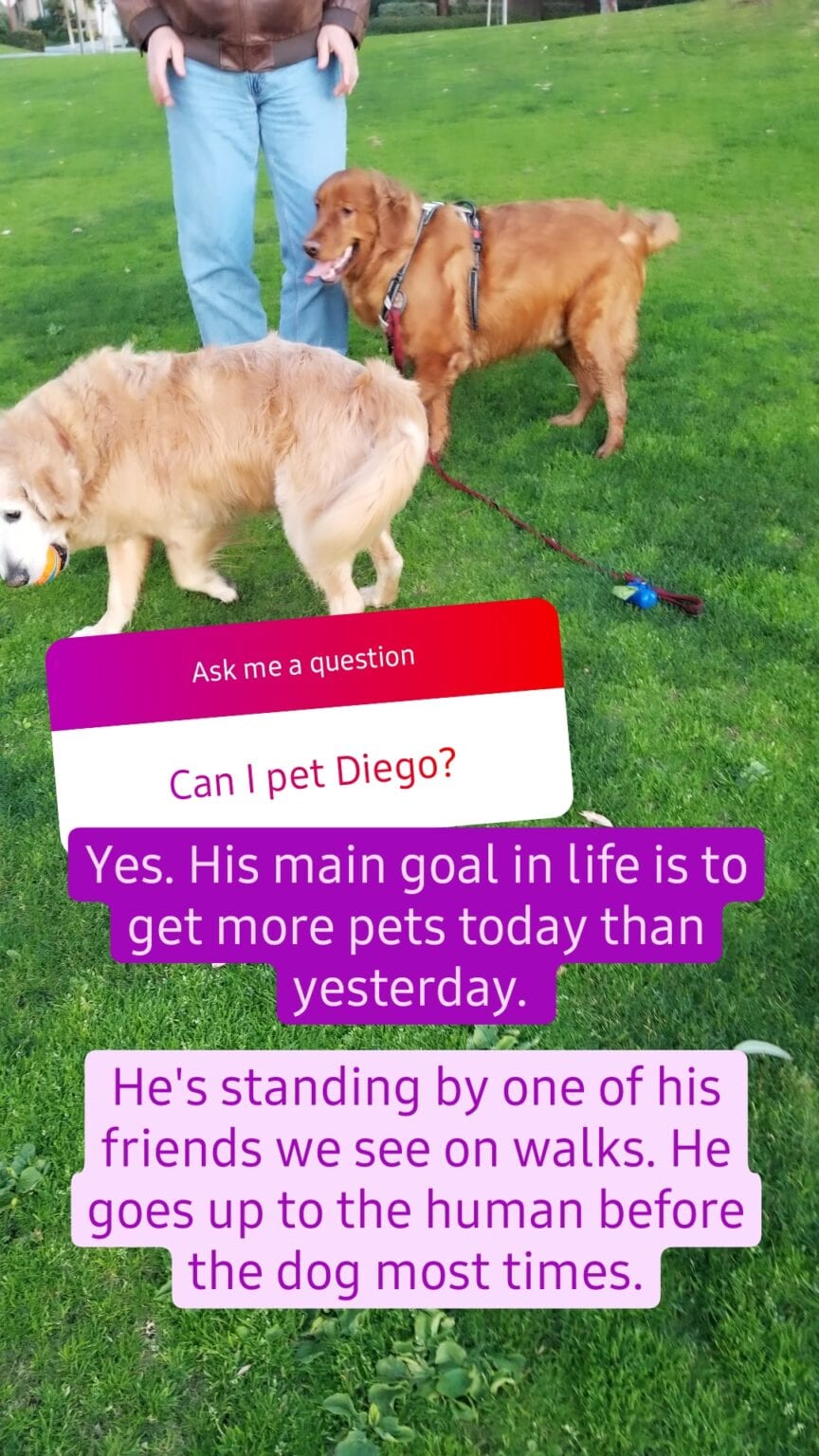 Are you going to run a race in Northern California?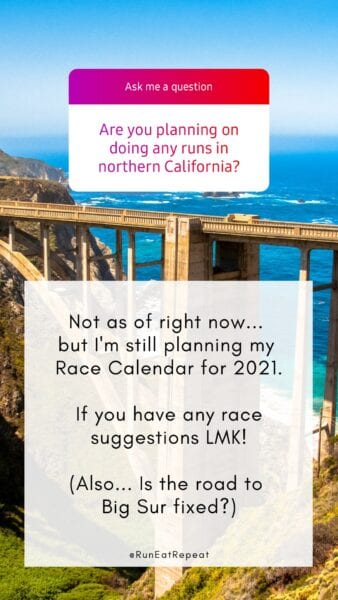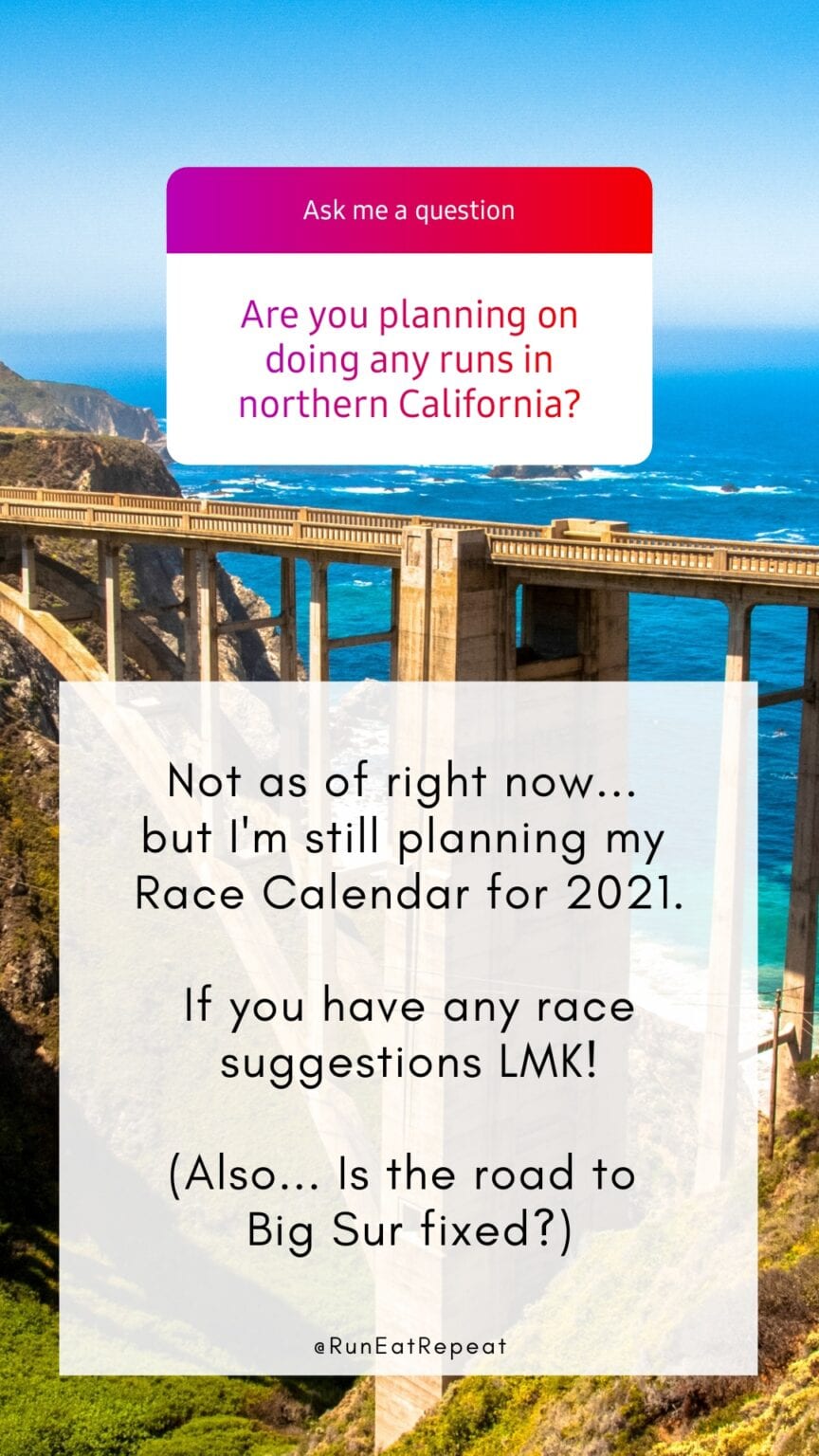 Got a question ?? Ask on Instagram Story Box – RunEatRepeat Instagram