Doing the 100-mile challenge is a great way to build a new running habit or get you back on track after a period of rest. Often the secret to running better, faster, and stronger is consistency. So challenge yourself (and possibly your running buddy) to run or walk 100 miles and see how much progress and confidence you make along the way.
This free, printable pdf file is best for new runners, walkers, and experienced runners who want a different challenge. Let's go!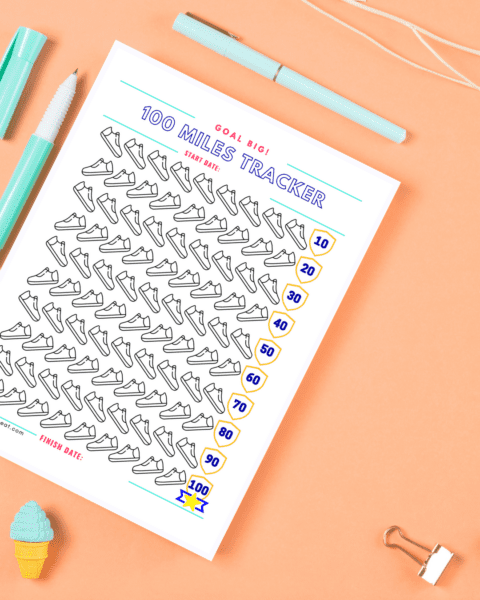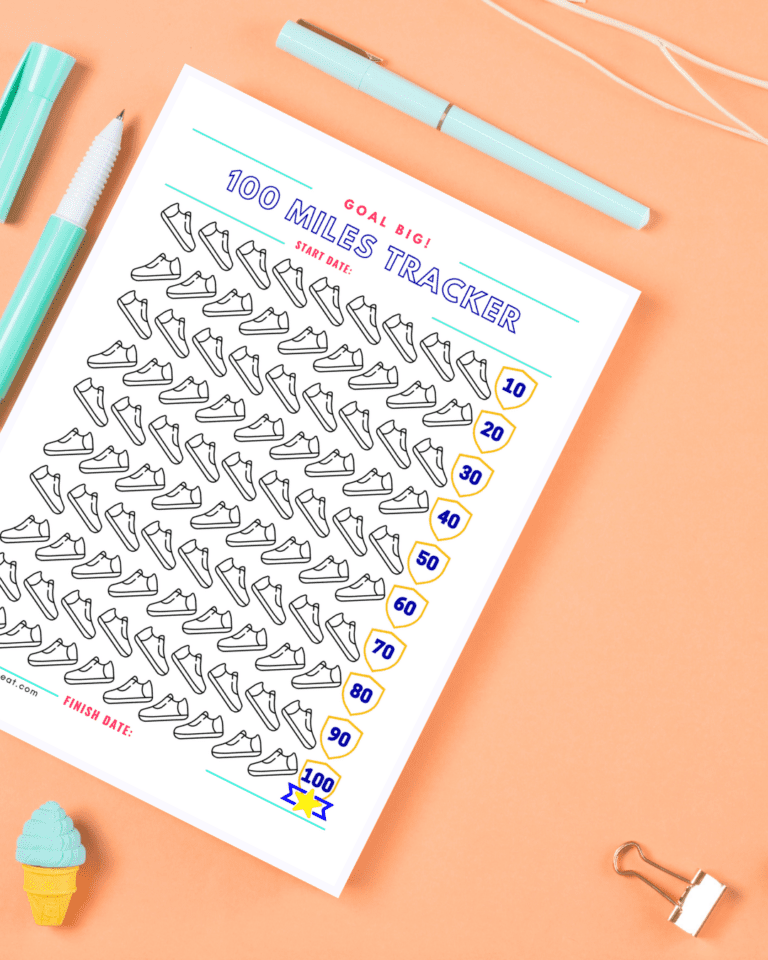 Challenge a friend to take the 100-mile challenge with you – you can run (or walk) the miles alone or together. Select a start date. Get the printable tracker and go! First person to reach 100 – wins.
Challenge a group of friends or family to a 100-mile challenge with you. Choose a start date. Get our printable tracker and give everyone a copy. Start a group script and have everyone check in weekly. First person to reach 100 – wins.
Challenge yourself to run 100 miles. Determine the "Victory Lap" also known as – the prize you will receive upon completion. Get tracked and go! Identify every mile to see your progress and stay motivated. When you're done – celebrate your prize!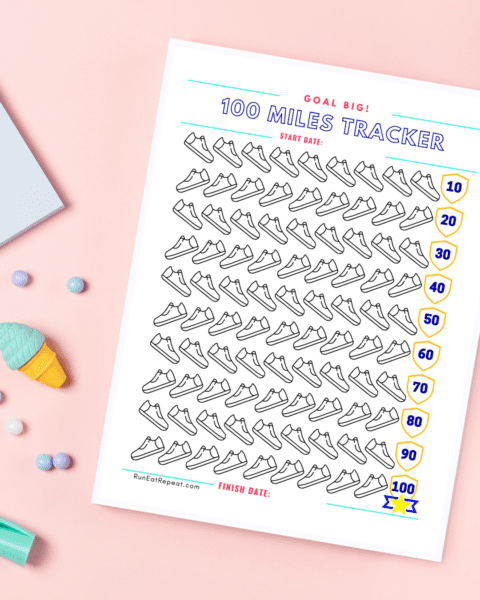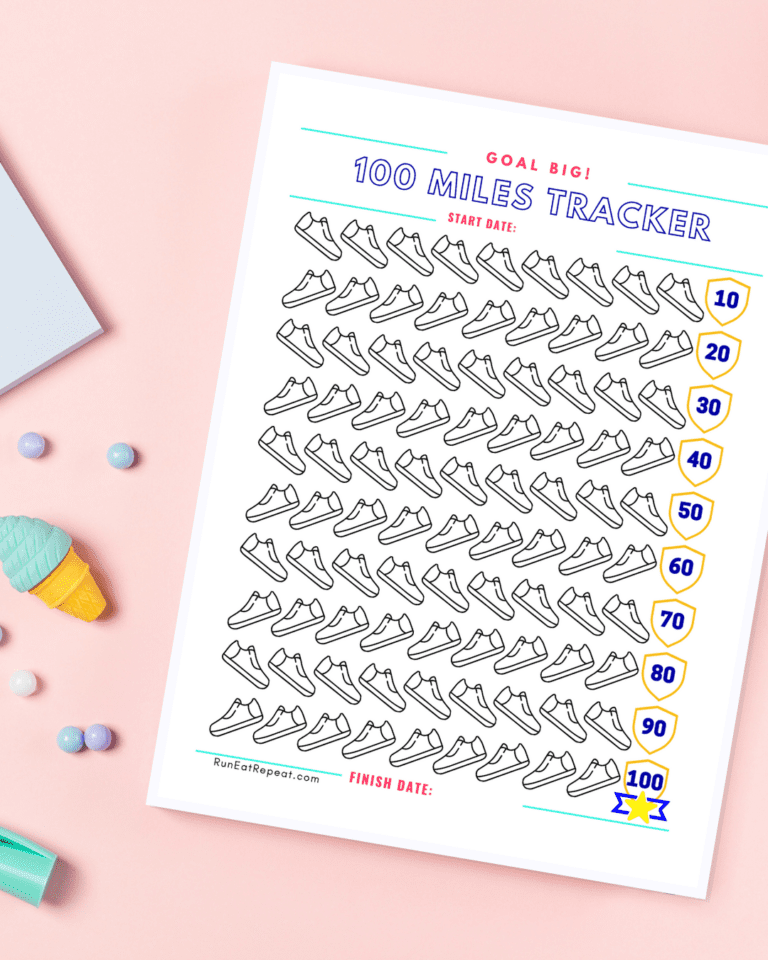 If you really want to make sure your miles are counted accurately, you have to use an accurate distance measuring tool. It doesn't have to be a great running watch or tracker. There are affordable (even free) options for tracking your running distance.
When you are part of a friend or group challenge and trying to hold each other accountable – find out how everyone will track their miles before you start. If they are a new or a new runner in a challenge like this, be sure to tell them about the free options. Nobody wants to scramble to download a good running app while they're out the door to run!
Hours and apps to keep track of your mileage
GPS running watch – I use the Polar Vantage M. Now and love it
Free apps! There is a lot to choose from – Run Keeper, Strava, Nike Run Club, Map My Run, and more.
Get more motivation and accountability – Tag RunEatRepeat on Instagram So I can see your progress and also share it!